2009's Coolest New Vehicle Technology
With a new model year comes cool, new features. Although new safety features are undoubtedly important, usually the technology-based features are the ones with the "wow" factor.
Last year, we saw voice-activated audio systems, Bluetooth, in-dash navigation systems and hands-free parking, just to name a few. What will automakers introduce for the 2009 models?
MSN Autos has listed 10 of the latest auto-tech enhancements making headlines for the 2009 model year:
Adaptive Cruise Control
Traffic- and Weather-Alert Navigation
Adaptive Headlamps
Portable Nav Device Integration (pictured below)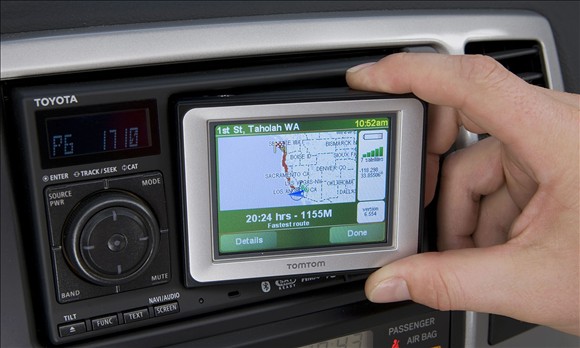 Collision Avoidance
Lane Departure Warning
In-Car Internet
Blind Spot Monitoring
Round-View Cameras
Night Vision