2018 Ford F-150: Small Changes Add Up
Ford's updates to the top-selling F-150 pickup are all in the details.
The light-duty pickup now has a diesel engine option, a turbo-diesel 3.0-liter V-6. The regular gasoline engines include a new 3.3-liter V-6 replacing the previous 3.5-liter unit, and updated versions of the 2.7-liter V-6 and the 5.0-liter V-8 that are meant to supply more power and torque.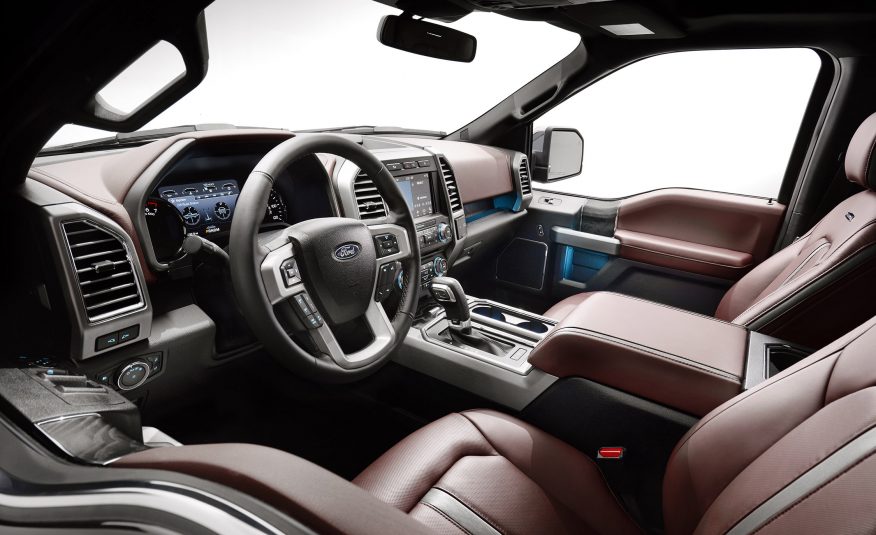 Other than the diesel option and relatively minor engine updates, the F-150 changes are cosmetic but interesting. A new two-bar grille reminiscent of the Super Duty grille appears in several versions–as usual the F-150 has plenty of trim options. The headlights and taillights are pretty much the same except for a new configuration of LED accent lights. All of the F-150 wheel designs have been updated, with six styles ranging in diameter from 17 to 22 inches. Some premium trim packages have a new horizontal tailgate appliqué; others have a new F-150 graphic stamp, a pleasantly retro touch.
Optional adaptive cruise-control now can bring the truck to a complete stop; Ford's previous system would shut off below approximately 12 mph. The forward-collision-warning system also now available can sense pedestrians.
A Wi-Fi hotspot and Bang and Olafson stereo system are options too, we don't yet know on what models. See the Consumer Reports story here.
Source: caranddriver.com