2017 Bentley Bentayga SUV: Offroad for $238,000 and Up
Bentley's redefinition of the luxury SUV, the Bentayga, is quite possibly the most luxurious all-terrain vehicle on Earth. That's right: all-terrain. With four off-road modes, height-adjustable suspension, 9.2 inches of ground clearance, 22 degrees of breakover, and 25-degree approach and departure angles, you can creep in the Bentayga. If you want to.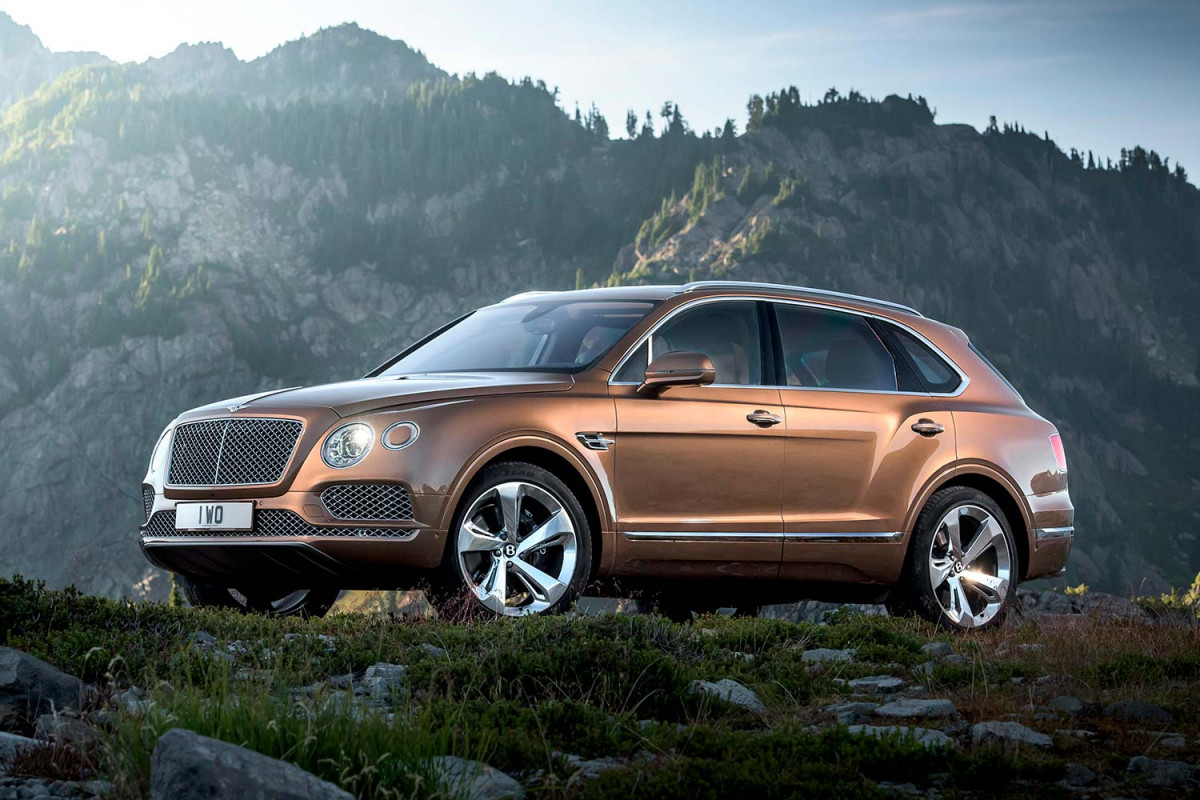 Bentayga's W12 engine makes it the world's fastest SUV. The Bentayga Diesel, Bentley's first-ever diesel, can travel more than 1,000km on a full tank.
Bentayga's aluminium exterior has a characteristic superformed powerline along the front of the car, reminiscent of Bentley's historical design language, that seems right with optional 22″ machined aluminium wheels. The interior includes a panoramic sunroof and fine wood wraparound dash panel.
True to form for Bentley, the consumer has more paint colors to choose from than with any other SUV, along with other typically Bentley levels of personalization. The Bentayga also offers the widest range of seat configurations of any SUV, with four-, five- and seven-seat options. In the seven-seat option, the third-row seats fold and open electrically. Second-row seats fold manually to allow easy access to the third row. The most luxurious trim, the Bentayga Mulliner, is available only with the four-seat comfort configuration.
Car and Driver gave the Bentayga five stars.
In other Bentley news, Bentley introduced an electric concept car at the 2017 Geneva Motor Show, the all-electric convertible EXP 12 Speed 6e. No word on whether and when it will achieve production. Wolfgang Durheimer, CEO of Bentley Motors, said: "Bentley is committed to offering an electric model in its future portfolio and we are interested to receive feedback on this concept."
source: bentleymotors.com