2018 Toyota Camry Due in Late Summer
Coming this summer, the 2018 Toyota Camry has a whole new look, but that's not all. It's roomier on the inside, and some option packages include a panoramic glass roof with moonroof.
Toyota is calling it "Eye candy that feeds your desire"; Car and Driver calls it a "Camry gone wild."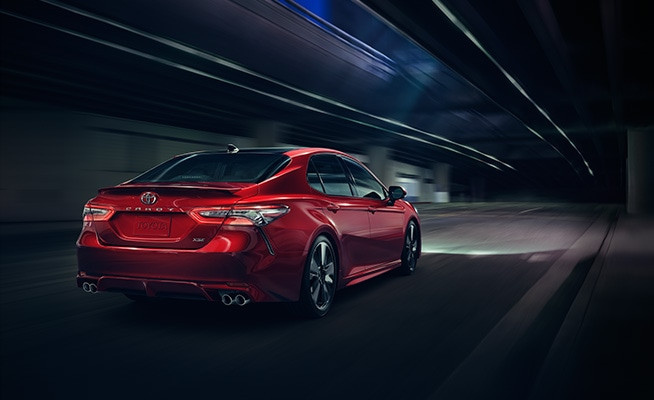 Externally the redesign looks more aggressive and a bit lower than its predecessors. The taillights have a long tail that makes them look like cool Egyptian-god eyes. Even the interior is much more jazzy than typical Toyota fare, with asymmetric interior panels and exterior overdesign reminiscent of the Prius.
Toyota drivers tend to be loyal, and if the general blandness of design has been bringing some of them them back, this was a daring move. Toyota's CEO Akio Toyoda has been involved in the design process and he seems to want Toyota to lose its boring-car image, possibly risky given that the Camry is still selling quite well.
The base model is a 2.5-liter inline four-cylinder; a V-6 will also be available, as will a hybrid. All non-hybrid models have a new 8-speed automatic transmission. Carscoops.com  reports that the hybrid could get as high as 50 mpg in city driving, making it the most fuel-efficient in its class.
Download the pretty 2018 Camry brochure here.