The new 2012 BMW M6 has been revealed, and technical details have been announced. The new M6 will of course be similar to the four-door M5, but available in coupe and convertible body styles. The same 553-horsepower 4.4-liter V8 engine and seven-speed transmission and Active M differential as are found in the M5 will be in the 2012 M6. The 2012 M6 will be available in June in convertible form. The M6 coupe will go on sale a few months after that and will be marketed as a 2013 model.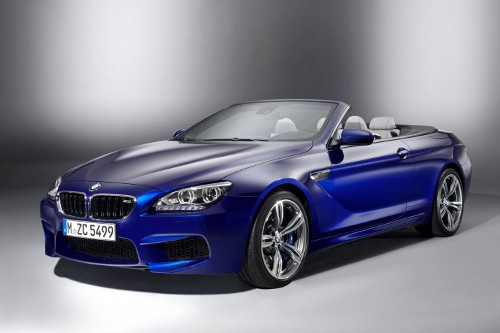 The 2012 M6 is more than just an M5 with two doors, it also gets a couple interesting options. One option that isn't available on the M5 is a set of LED headlights. Most importantly, the M6 is the first BMW M model to get carbon ceramic disc brakes, which are 16.1 inches in the front and 15.6 inches in the rear. Despite their mammoth size, the carbon ceramic disc brakes save 43 pounds of unsprung weight compared to last year's M6. That weight savings pays dividends in acceleration, handling and braking.
Speaking of acceleration, the 2012 M6 coupe will do 0-62 mph in just 4.2 seconds, according to 0-60 Magazine. The drop-top M6 will take just a little bit longer, breaking 62-mph at 4.3 seconds.
Image via 0-60 Magazine.