2013 Audi Allroad Will Return Audi to Off-Roading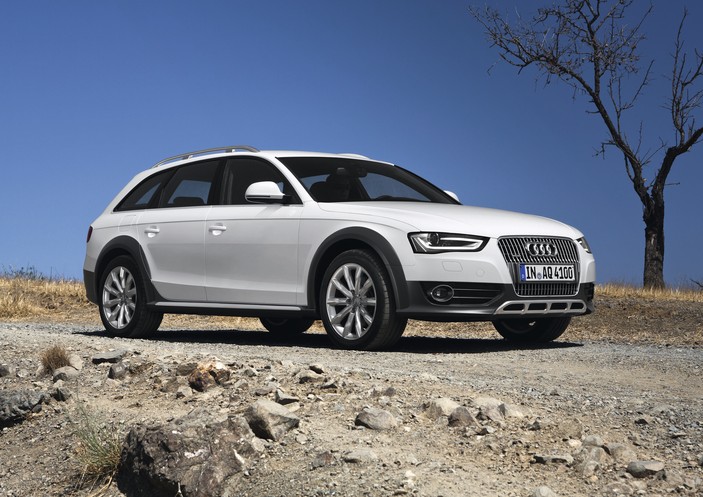 Audi is bringing back the Allroad, which had been the company's off-roader, or more accurately soft-roader, from 2001 to 2005. The original Allroad was based on an A6 wagon and added all-wheel drive, a little bit of height and hard plastic trim around the wheel wells. The new Allroad follows that same formula, with the major difference that it is based on an A4 wagon instead of the larger A6. The smaller Allroad will mean better fuel economy as well as the theoretical ability to fit into tighter spaces(let's be honest though, these will sell to wealthy folks in snow states that need the extra inch of ground clearance, not MOAB enthusiasts looking for a more luxurious rock crawler).
The 2013 Audi Allroad will be 0.6 inches wider than the standard A4, thanks to aggressive fender flares. It will also have an extra 1.5 inches of ground clearance and will be 2.3 inches taller overall. The A4 Allroad will use a 2.0-liter turbocharged engine with 211-hp and 258 lb-ft of torque. Flat black bumpers and wheel arches are standard, but buyers can opt for body-colored at an extra cost. A stainless steel skid plate is also included.
Audi will use the Allroad in place of the A4 Avant, so anyone looking for an A4 with extra room (50 cubic feet with the seats folded down) will have no choice but to get the taller Allroad.
Image via Audi.