2015 Acura TLX Will Start at $31,890 – Replaces TL and TSX
The 2015 Acura TLX will go on sale next month and will start at $31,890 with the $895 destination fee. Acura will discontinue the TSX and the TL, replacing both with the new 2015 TLX.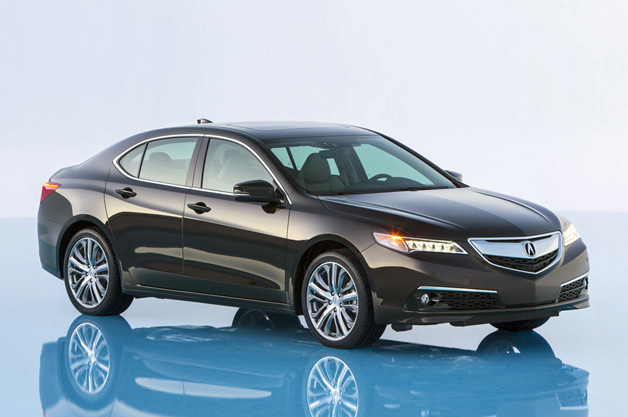 The TSX will be replaced with the TLX four-cylinder, which starts at just $360 more than the outgoing model. The TLX will use Acura and Honda's 2.4-liter four-cylinder engine with 206-horsepower and an eight-speed automatic transmission. Also available will be a 290-horsepower 3.5-liter V6 engine with a nine-speed automatic that will start at $36,115 for front-wheel drive or $42,345 for all-wheel drive. All TSX models will come with all-wheel steering standard.
The big question is why anyone would buy the ILX after the TLX goes on sale. The ILX with the 206-hp engine is only $1,600 less than the base TLX and isn't available with an automatic transmission (and don't pretend like the ILX is an Integra GS-R or some other sports car in a tiny luxury body, we're long past the days when 200-horsepower was impressive in a small car.)
Source: Autoblog.