2015 Challenger Hellcat Lives Its Live A Quarter Mile At A Time… For Those Ten Seconds Or Less, It's Free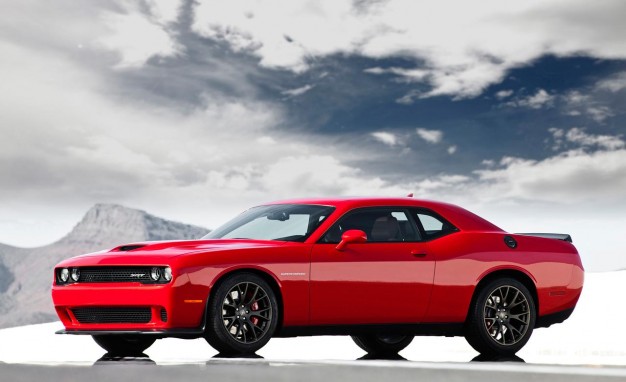 The quarter-mile is the ultimate measure of a car's acceleration. Since the first hot rodders started racing each other, the single most important measurement of speed has been how fast a car can travel 1,320 feet. The 2015 Dodge Challenger SRT Hellcat will be one of the quickest cars on the market. With a 707-horsepower supercharged V8 that does the quarter mile in the ten second range, there isn't much that can keep up with the Hellcat Challenger.
Dodge is not sparing with the superlatives, calling the 2015 Challenger Hellcat the Most powerful muscle car ever (what does that mean exactly? Is a "muscle car" somehow distinct from other sports cars?) the fastest muscle car ever (again, what is this muscle car designation besides a marketing term and one that car people use to describe the feel you get when you look at the Challenger, Mustang and Camaro?), the most powerful Dodge ever (beating the Viper SRT10) and most handsome (I made that one up, but it's true nevertheless). Arbitrary senior yearbook rankings notwithstanding, the Challenger Hellcat is an amazing car. It will outrun Ferraris and Lamborghinis and you can still park it at the supermarket without needing to hunt for six open spaces together in a corner of the lot.
Source: Car & Driver