2016 Miata Will Be Smaller and Lighter than 2015 Model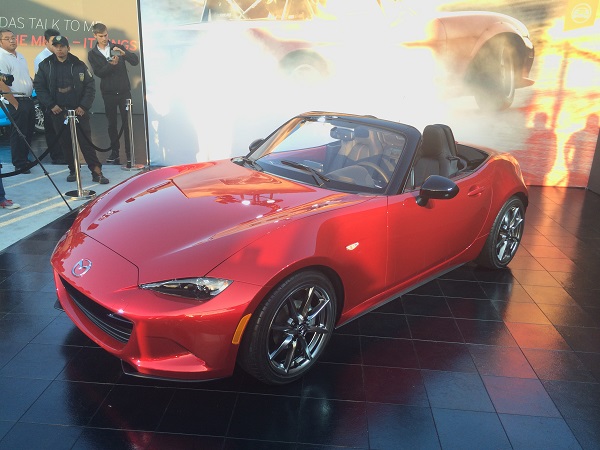 The Mazda Miata was designed from the beginning to be a lightweight, barebones convertible sports car in the spirit of the Fiat, Alfa Romeo, Triumph and Sunbeam roadsters that were popular in the 1960s and 1970s. Over the years the Miata grew larger and heavier.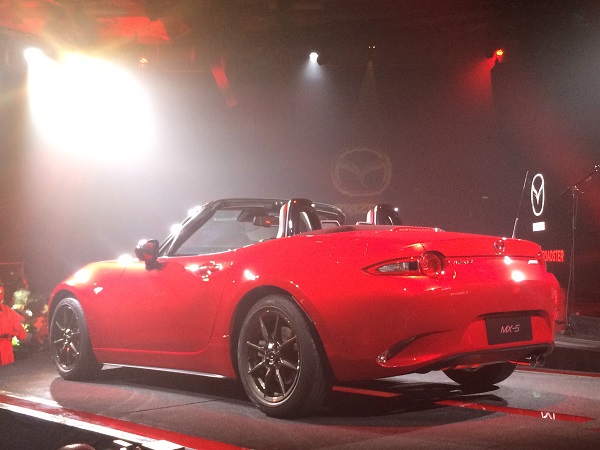 The 2016 Mazda MX-5 Miata marks a return to form for the Miata, which never really strayed far from the mark in the first place. The next generation ND Miata will weigh just 2,280 pounds, two hundred less than the 2006-2015 NC model and less even than the 1999-2004 NB Miata. The newest roadster will also be four inches shorter than the outgoing model, which probably helped the diet along.
Mazda hasn't released many details of the 2016 MX-5 Miata, but it will come with either 16" wheels with 195/50/16 Yokohoma Advan tires or 17" wheels outfitted with 205-40-17 Bridgestone Re050 tires. All of the wheels will use a four-lug bolt pattern, which according to The Truth About Cars (warning: autoplaying video ads, proceed with caution) might mean that the new Miata will be able to use old Miata wheels and vice versa, which would be a boon to customizers and racers.