Chevrolet, Buick, Cadillac, GMC Feature Low Car Loan Rates on New 2011 Models in November
General Motors is offering 0 percent car loans on several models across its four brands in November. GM is also offering lease deals on several luxury models and hefty cash back rebates on leftover 2010 models this month.
In November, Chevrolet is featuring interest-free car loans on most remaining 2010 cars, trucks, SUVs and crossovers, with some up to 72 months long. Select new 2011 models are being offered with low car loan rate incentives.
Cash back is also available for buyers who finance their car loan through their bank, credit union or pay cash. Some Chevy models have up to $5,000 in cash back in November. Current AARP members will receive $1,000 customer cash on 2010 and 2011 Chevrolet Impala sedans this month.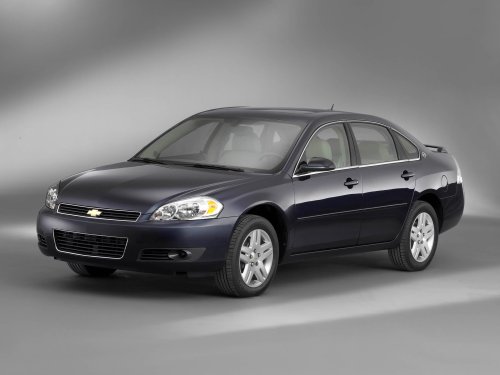 The 2011 Chevy Impala has $1,000 in cash for AARP members in November.
Buick is offering 0 percent car loans in November on its 2010 and 2011 Enclave and 2010 Lucerne. There are also low car loan rates available on the 2011 Regal, 2011 Lucerne and 2010 and 2011 LaCrosse.
Buick also has 39-month lease deals on the 2011 LaCrosse and Regal this month. The LaCrosse is $349 a month with $2,189 at signing, while the Regal is $249 a month with $1,989 at signing.
GMC is featuring 72-month, 0 percent car loans on its 2010 Sierra and Yukon in November, and 60-month, 0 percent car loans on the 2010 and 2011 Acadia, 2010 Canyon and 2010 Savana.
Cash back up to $2,500 is also available in November if you have your own financing or want to pay cash for a new GMC. The 2011 GMC Acadia, Sierra and Terrain all have lease incentives this month.
Cadillac isn't offering any incentives on remaining 2010 models. But its new 2011 vehicles have low auto loan rates or lease deals this month. The 2011 Cadillac CTS and Escalade have 0 percent car loan financing for 36 months, while the DTS and STS have 1.9 percent financing, also for 36 months. Lease incentives for 39 months are available on all five 2011 Cadillac models in November.
Incentives listed are for the southeast region. They may differ depending on where you live. Check GM's brands' sites to find the incentives in your area.