Chrysler Closing Dealers Means Amazing Deals For Car Shoppers
One of the more positive effects, at least for consumers, of Chrysler closing 789 of its dealers by June 9 is that car shoppers are probably going to get a ridiculous deal on a car at one of these dealers that will close.
Why? Since Chrysler has filed Chapter 11 bankruptcy, this means that the automaker does not have to buy back the unsold inventory and parts from these dealerships, essentially leaving them stuck with it. They'll have until June 9 to sell as many cars and parts as possible.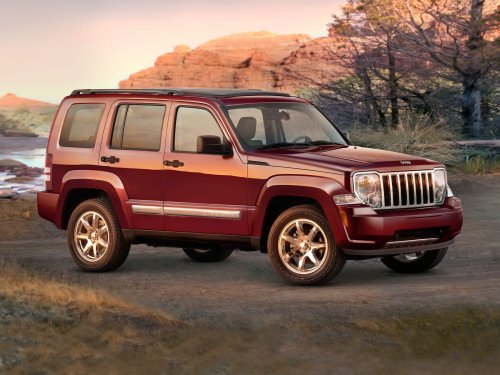 Want a Jeep Liberty? If you go to one of the Chrysler, Dodge or Jeep dealers that is on the list to close June 9, you should find amazing deals on any Chrysler vehicle.
Car shoppers in the market for a Dodge, Chrysler or Jeep vehicle should find the deals of a lifetime at these dealerships that are scheduled to close. The dealer risks losing money and being stuck with the vehicles if it doesn't sell them in the next few weeks.
"They've told us that the inventory is our problem," said Keith Hollern, one of the owners of a Dodge dealer in Windber, Pa. "Want to buy one? We're having a fire sale."
If the dealerships can't sell the inventory in the next few weeks, they can try to sell the vehicles to Chrysler dealers that will remain open, the AP reports. Since the Chrysler manufacturing plants have been closed since April 30, there's no new cars being built and these dealers will need to replenish inventory.
"They're not building anything right now, so they're kind of creating a little bit of a product shortage," Hollern said. "So, surprisingly, a lot of the dealers who have gotten new contracts to go on with the new Chrysler will be looking for new inventory."
Keep in mind that if you plan on grabbing one of these amazing Chrysler, Dodge or Jeep deals, you may want to shop early. Once bargain hunters start heading out to these dealerships, the longer you wait, the less options you'll have.