Chrysler, Jeep, Dodge, Ram Truck Offer Six-Year Zero Percent Car Loans in August
Chrysler's August new car incentives continue the 0 percent car loan offers and several thousand dollars in cash back incentives that were being offered last month. Chrysler's 0 percent loans are attractive because they are much longer than other automakers'.
Shoppers can take advantage of Chrysler's 0 percent auto loan rates for up to five years in August on the 2010 PT Cruiser and Town & Country. The Sebring sedan has 0 percent financing for up to six years. At 1.9 percent, shoppers can buy the PT Cruiser or Town & Country over six years.
Select Chrysler vehicles are also eligible for a customer cash allowance of up to $2,500 or the "Regret Free Purchase" pledge program. The program allows buyers to return their Chrysler within 60 days if they aren't happy and Chrysler will also make the first two car loan payments.
Lessees interested in the 2010 PT Cruiser, Sebring sedan or Town & Country can receive lease bonus cash of up to $3,750.
Jeep is offering up to $5,500 in cash allowances in August on select vehicles. This incentive is good if you have your own financing through your bank or credit union or want to pay cash.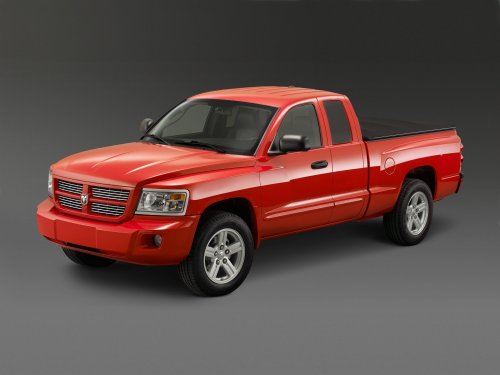 The Dodge Dakota, which starts at $22,755, is available with a five-year, 0 percent car loan in August.
The 2010 Jeep Grand Cherokee is available with 0 percent financing for up to six years, while the Commander, Compass, Liberty and Patriot are 0 percent for up to five years. The Jeep Wrangler and Wrangler Unlimited are 0 percent as well, but only for three years.
Jeep is also offering the 60-day return program in August, which covers up to $1,000 in auto loan payments. Lessees can save anywhere from $500 to $5,000 by leasing select Jeep models in August.
Dodge is promoting 0 percent car loans for up to five years on its 2010 Avenger, Grand Caravan and Nitro this month. For up to six years with no interest, you can buy the 2010 Charger.
Cash rebates of up to $2,500 or the 60-day return program can be taken in lieu of the 0 percent incentive. Dodge is also offering lease discounts of up to $2,500 on select vehicles in August.
Ram Truck's August incentives include the 0 percent auto loan financing up to 60 months on the Dakota. Ram 1500, 2500 and 3500 all have 0 percent financing, but only for three years.
Ram Truck buyers also can choose consumer cash up to $4,000 or the 60-day return policy. Lease discounts up to $5,500 are also available.
Incentives listed are for the southeast region. They may differ depending on where you live. Check Chrysler's site to find the incentives in your area.