Computer Controlled Cars are a Reality in New York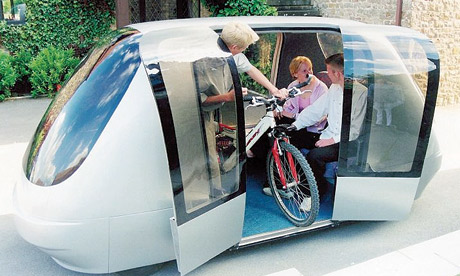 The city of Ithaca N.Y. has adopted a trial program for podcars, which are electric, computer controlled cars that ride on their own network separate from existing roads. Passengers will enter their destinations into computer terminals positioned and the podcars will take them there. The podcars will hold between two and ten passengers.

Ithaca is hoping these podcars will reduce traffic and free up parking by providing a more private, personal alternative to mass transportation, The Detroit News reports.

Podcars may be the future of transportation. Over a dozen cities in Sweden are planning to use podcar systems in the country's attempt to become completely independent of fossil fuels by 2020. Masdar City, outside of Abu Dhabi is being built as the world's first zero-carbon, zero-waste city. Podcars will be a major mode of transportation there.
Image Via Inhabitat.com