Diesel Volkswagen Sets Guinness Record with Nearly 60 MPG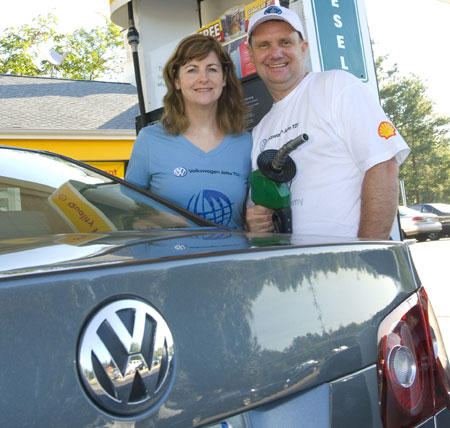 John and Helen Taylor set a record this week by driving through the lower 48 states in their unmodified 2009 VW Jetta TDI, getting 58.82 mpg. The trip took 20 days and covered 9,419 miles. The Taylors averaged an amazing 853 miles per fill-up on their trip. That's just 11 tanks of fuel.
With gas mileage in the high 50's, it's no surprise that the $22,000 diesel Jetta is so popular that buyers are having trouble even finding one, according to Autoblog.
Photo via Autoblog.com.