European May Auto Incentives Feature Low Lease Payments and 0% Car Loans
European automakers are promoting low auto loan rates and leases in May. While leasing has always been a popular financing option among the European brands, and especially the luxury brands, those who choose to buy can take advantage of no interest or low interest car loans, which will save them money over the life of the loan.
Audi – Audi has lease specials on all its vehicles in May. The A4 is available for $349 a month for 36 months with $2,999 due at lease signing. The A6 can be leased for $499 a month for 36 months with $4,624 due at signing. Audi is offering auto loan rates as low as 0.9% on its certified pre-owned vehicles in May.
BMW – BMW is offering 0.9% financing on all its vehicles in May. Shoppers can also take advantage of 36-month leases on most BMW vehicles in May, with monthly payments ranging from $349 for the 128i Coupe to $1,239 for the 650i Convertible. Certified pre-owned BMWs can be purchased with 0.9% financing on select 2007 and 2008 models.
MINI – MINI's May Motoring Madness event offers shoppers a $249 per month lease for 36 months on the MINI Cooper Hardtop or Clubman. You'll need $2,499 at lease signing. Lessees will also receive no cost maintenance for three years or 36,000 miles.
Jaguar – Jaguar is offering lease incentives in May on its XF. There is an early lease termination incentive in May on the Jaguar XF and XK. Certified pre-owned Jaguars can be purchased with 1.9 or 2.9% financing for up to 60 months.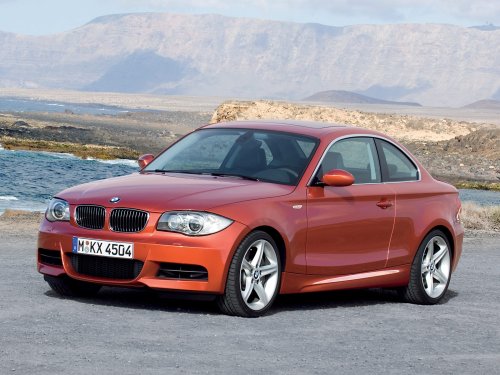 The 2010 BMW 128i Coupe can be leased for $349 a month for 36 months in May.
Land Rover – Land Rover and Range Rover SUVs are available in May with 0.9 and 1.9% auto loans. Certified pre-owned Range Rovers and Land Rovers have 0.9 to 2.9% car loan rates, depending on the length of the loan. The LR4 has a lease special in May for $699 a month.
Mercedes-Benz – Mercedes-Benz is offering 1.9% auto loans for 24 to 36 months for qualified buyers on most of its vehicles. Mercedes-Benz also has a plethora of lease deals in May, including the C300 sport sedan at $349 a month for 36 months with $4,143 due at signing. The S-Class sedan is $1,399 a month for 36 months with $6,594 due at lease signing.
Porsche – Porsche doesn't have any incentives listed on its site. Contact your local dealer for financing options and incentives.
Saab – Every Saab vehicle has 0% auto loan incentives in May. The length of the loan varies between 60 and 72 months, depending on the model.
Volkswagen – Volkswagen is offering May buyers 0% auto loans on the 2010 Routan and Passat. Other models have rates as low as 0.9 and 1.9% financing, for up to 60 and 72 months. Volkswagen also has some pretty good leasing incentives in May. For 36 months, shoppers can lease a 2010 Jetta, Golf or New Beetle SE for $199 a month. Volkswagen Credit is offering 1.99% APR financing for certified pre-owned VW's.
Volvo – Volvo is continuing its safe and secure offer through May. All new models come with a five-year warranty, five-year wear and tear coverage, five-year complimentary factory scheduled maintenance and five years/unlimited miles roadside assistance. Volvo is also offering auto loan incentives as low as 0% for 72 months on select models in May.
*Some incentives listed are for the Southeast region. Check the automaker's Web site to search for incentives in your area, as they may be different depending on where you live.
Did you find this story helpful? If so, check out: May Foreign Car Incentives Offer Abundant 0% Car Loan Deals