Ford Has Highest Owner Loyalty
Ford Motor Company was named the top auto manufacturer in owner loyalty by R. L. Polk & Co., an automotive information and data company. Polk says owner loyalty is when a household that owns a new vehicle returns to market and purchases or leases another new vehicle of the same model or make.
The 15th annual Polk Automotive Loyalty Awards are given to manufacturers that demonstrate the ability to retain owners over repeat buying cycles.
For 2010, Ford won for overall loyalty to a manufacturer, overall loyalty to a make, ethnic market make – African American and mid/full-size pickup for its Ford F-Series. This is the first year Ford has won the overall loyalty to a manufacturer category since 1999.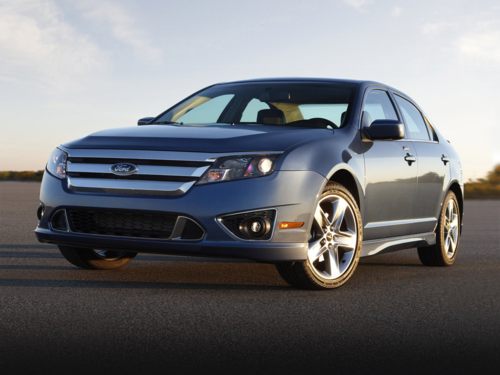 Other winners in the Polk awards, which were announced last night at the Automotive News World Congress in Detroit, include Toyota and Kia at the brand level. At the segment level, the MINI Cooper, Toyota Prius, Mercedes-Benz E-Class, Dodge Challenger, Jaguar XK, Chrysler Town & Country, Ford F-Series, Subaru Forester, Lexus RX and Land Rover Range Rover were all winners.
Toyota won the overall manufacturer loyalty award last year but was second place this year, while GM came in third. For the make/brand award, Mercedes-Benz came in second and Toyota (excluding Lexus and Scion) was third.
"The 2010 awards are based on an analysis of 4.9 million return to market events during the 2010 model year," said Brad Smith, director of Polk's loyalty management practice. The model year runs from Oct. 1, 2009 through Sept. 30, 2010.