Ford Scales Back Auto Lease Deals in April
Ford is offering low auto loan rates, auto lease deals and cash incentives in April on most of its new vehicles.
April shoppers can take advantage of 0 percent financing for up to 72 months on remaining 2010 Ford Explorers this month. Cash rebates are also available on leftover 2010 Ford vehicles for shoppers who prefer to finance through their bank or credit union or pay cash.
Related: Auto Loan Payment Calculator
Select 2011 Ford vehicles have low auto loan rates of 0 to 6.9 percent, depending on the vehicle and length of the loan. In lieu of the low auto loan rates, Ford is also offering customer cash on select 2011 models this month. Some of Ford's commercial vehicles have higher auto loan rate deals than the regular retail offers.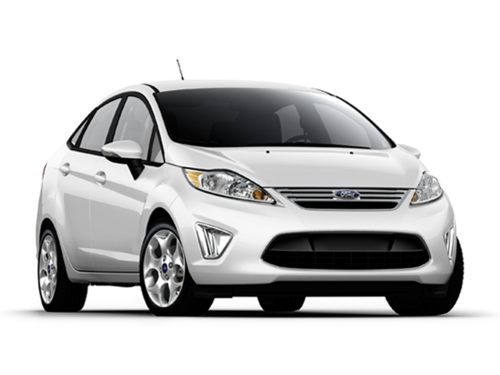 The 2011 Ford Fiesta SE can be leased for $180 a month in April.
The new 2012 Ford Mustang and Focus are available with 1.9 to 6.9 percent auto loan rates from 36 to 72 months in April. The interest rate increases with the length of the loan.
Ford has significantly reduced the number of vehicles it is offering lease deals on in April. Last month, nine models had lease incentives, while this month, only one has a lease deal. The 2011 Fiesta SE can be leased in April for $180 a month for 36 months with $1,789 at lease signing.
Incentives listed are for the southeast region. They may differ depending on where you live. Check Ford's site to find the incentives in your area.