GM Announces Plan to Sell Saab to Swedish Suparcar Maker Koenigsegg
General Motors announced today that it has approved the sale of its Saab brand to a consortium lead by Swedish supercar maker Koenigsegg. The deal will include a commitment from the European Investment Bank for $600 million guaranteed by the Swedish government. The sale is expected to be completed by October of this year, according to MSNBC.
Koenigsegg currently only sells one model, the Koenigsegg CCX. The Koenigsegg CCX is powered by a 4.7 liter twin-supercharged engine that makes 806 hp. The CCX will go 0-62 mph in just 3.2 seconds and has a top speed of over 245 mph, according to Koenigsegg.
A more environmentally friendly version has been made called the CCXR, which can run on E85 or E100 ethanol fuel. The Koenigsegg CCXR's engine makes over 1,000 hp on E85, thanks to an increase in boost from the superchargers.

Koenigsegg doesn't advertise the price of the CCX, because every one is custom built to the customer's specifications, but MSNBC says the price ranges between 1 million and 2.3 million U.S. dollars.
With Saab owned by a Swedish supercar maker, there's a good chance we will see the return of the quirky Saab that disappeared over the past few years while General Motors owned the company.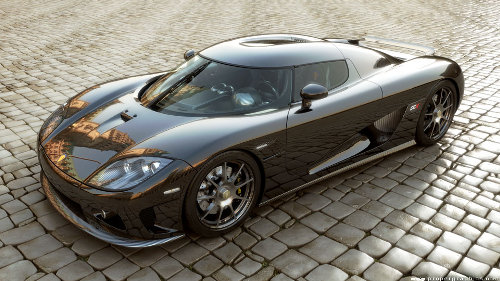 The Koenigsegg CCX is one of the fastest cars in the world, but only a few are made every year.
Image via propergraphics.com