GMC Truck Month Features Zero Percent Auto Loans and Customer Cash in March
March is "Truck Month" for GMC, and shoppers can take advantage of 0 percent auto loan financing on most new 2011 trucks and SUVS. Cash back up to $2,500 and discounted lease deals are also available in March.
GMC has 0 percent auto loan financing for up to a lengthy 72 months on its 2011 Sierra 1500 in March. For 60 months, the 2011 Acadia, Canyon, Sierra 2500, Sierra 3500 and Yukon are interest-free. GMC's 2011 Savana can be purchased with 2.9 percent auto loan financing in March, while the 2011 Terrain is 4.9 percent, both for 60 months.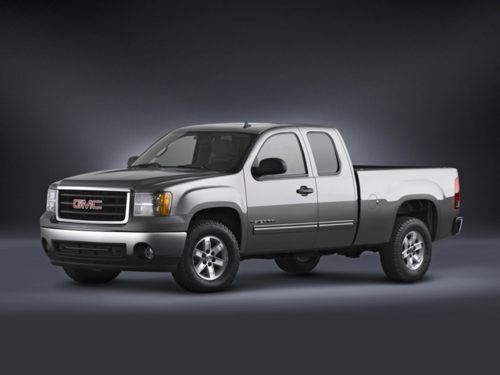 The 2011 GMC Sierra 1500 has 0 percent financing for six years in March.
Customer cash up to $2,500 is also available in March if you have your own financing or want to pay cash. If you finance with Ally, up to $2,005 in additional cash is available on select models on top of GMC's customer cash.

Discounted leases are available for 39 months on the 2011 Terrain, Acadia, Yukon and Sierra 1500 in March. The Terrain 2WD SLE and Sierra 1500 Extended Cab Standard Box 4WD SLE can both be leased for $299 a month in March. GMC's Acadia FWD SL is $339 a month and the 2011 Yukon 2WD SLE is $439 a month. You'll need about $1,819 to $2,619 at lease signing, depending on the vehicle.
Incentives listed are for the southeast region. They may differ depending on where you live. Check GMC's site to find the incentives in your area.