GM's Cruze Will Cost More When it Hits Market in 2010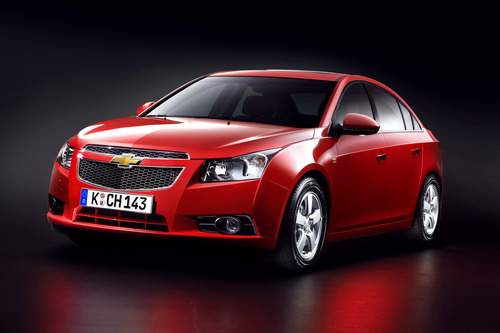 General Motors' new global small car, the Chevrolet Cruze, is expected to fetch a better price than Honda and Toyota's small cars, GM executives said Monday.
The Chevrolet Cruze was officially revealed Monday in Detroit, the day before GM's 100th anniversary. Company executives say they can get more for the car because it is a big step up on the inside, outside and in fuel economy from its predecessor, the Chevrolet Cobalt.
GM needs to up the price of the Cruze to try to make up for revenue lost when the U.S. market shifted from profitable trucks and SUVs to more efficient, smaller models,
reports the Detroit News
.
GM wouldn't reveal the pricing of the Cruze, which will be built in Lordstown, Ohio, but Chevrolet General Manager Ed Peper said GM needs to get more money per vehicle than its prime Japanese competitors, Honda Motor Co. and Toyota Motor Corp.
The new Chevrolet Malibu is selling for $4,200 more than the old model, Peper said.
The Cruze will be larger than the current Cobalt, as well as the Toyota Corolla, Honda Civic and Ford Focus, yet GM claims it will get better gas mileage than all of them, around 40 miles per gallon with a 1.4-liter gasoline engine.
Photo courtesy of GM.