Kia Features Low Monthly Lease Payment Incentives in October
Kia is offering 0 percent auto loan rates on most 2010 models in October. Newer 2011 Kia vehicles have 1.9 percent car loan financing, which is still a good deal on a brand-new model. The only negative with Kia's auto loan rate incentives is that the car loans have to be paid off in three years, which will make the monthly payments much higher than a loan stretched out over five or six years. Higher auto loan rates are available for longer loan lengths.
The 2010 Kia Forte, Forte Koup, Optima, Sedona, Soul and Sportage all are available at 0 percent for 36 months. The 2011 Sorento is also included at 0 percent. The 2011 Sedona, Soul and Sportage are available with 1.9 percent auto loan financing for 36 months.
The 2011 Kia Sedona has an extra $1,000 in cash if you take your auto loan out through Kia Motors Finance. The 2010 Soul has an extra $500, 2010 Forte and Forte Koup have $1,000, 2010 Sedona and Sportage have $1,500 and the 2010 Optima has $2,000 on top of the auto loan incentives.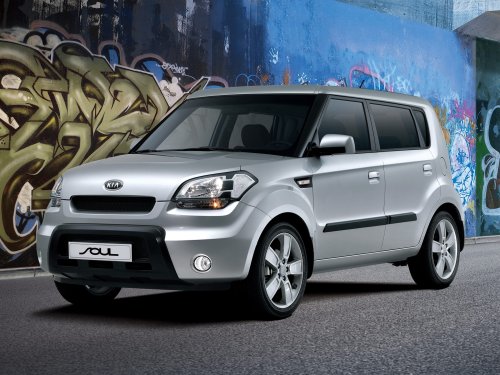 The 2011 Kia Soul has a good lease incentive in October at $169 a month for three years.
Select 2009, 2010 and 2011 Kia vehicles have anywhere from $500 to $3,500 in cash back incentives in October. This is lower than what was offered in September, when Kia offered $1,000 to $5,000 in cash back rebates.
Kia also has several 36-month lease incentives in October. Lessees can lease a 2010 Forte for $159 a month with $1,999 due at signing. The 2010 Forte Koup is $179 a month with $1,999 at lease signing. The 2011 Kia Sorento can be leased for $239 a month with $2,899 due at signing. The 2011 Sportage is $229 a month with $2,499 at lease signing. The 2011 Soul can be leased for $169 a month with $1,999 due at signing.
Kia is offering its competitive bonus again in October, where owners of select competitor brands can receive between $500 and $1,500 cash back for switching to Kia. Kia also has owner loyalty and military discounts this month.
Incentives listed are for the southeast region. They may differ depending on where you live. Check Kia's site to find the incentives in your area.