Leasing Incentives Abound in January Across Foreign Automakers
January car shoppers will find continued record-low auto loan interest rates and a lot more leasing incentives, as the leasing comeback seems to be strengthening across the foreign brands.
Honda – Honda is really pushing leases in January, as every single model has a lease incentive for the month. Only the 2009 and 2010 Odyssey and Pilot have auto loan incentives in January. You can get a car loan with 1.9% to 2.9% APR financing for those two models, depending on the length of the auto loan. Honda's January lease specials feature monthly lease payments ranging from $159 to $349 per month.
Toyota – Toyota has more 0% interest auto loan incentives in January than lease incentives. The automaker is still offering $1,000 cash back only on its Yaris. The Corolla, Camry, Matrix, Venza, Rav4, Highlander and Sienna all have lease incentives in January. You'll need about $3,000 due at lease signing and monthly payments range from $149 to $319. Toyota is also offering 0%, 36-month auto loans on the Tundra, Sienna, Highlander, Rav4, Venza, Matrix, Avalon, Camry, Corolla and Yaris.
Scion is offering only lease incentives in January. The xB, tC and xD can be leased for $217 to $266 per month for 36 months. You'll need just under $1,000 at signing.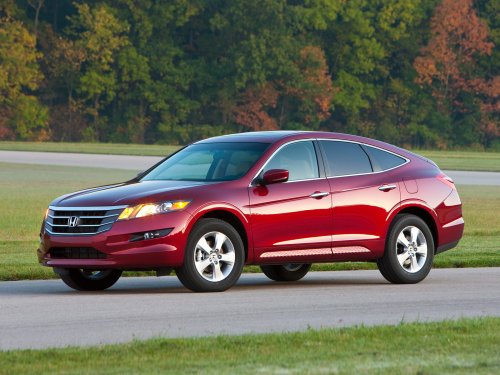 Every Honda vehicle has a lease incentive in January, including the new Accord Crosstour.
Nissan – Nissan is also heavily promoting leases in January. Shoppers can lease the 2010 Altima and Rogue for $199 a month for 39 months. The Sentra can be leased in January for only $149 a month for 39 months. Higher-end models like the 370Z can be leased for $370 a month for 39 months. The popular Murano crossover SUV can be leased for $299 a month for 39 months.
Hyundai – Hyundai is enticing shoppers with a lot of cash back deals in January. Most models have several thousand dollars of cash back incentives in addition to either auto loan or lease incentives. The highest cash back offer is $3,000 on the 2009 Sonata. Hyundai's Web site says that special financing is available on certain models but doesn't list the auto loan interest rate. It only advises shoppers to visit the dealer to find out what they qualify for through Hyundai Motor Finance.
Suzuki – All 2009 Suzuki models have 0% auto loans for 60 months in January. Shoppers can also receive up to $4,000 in factory customer cash on 2009 models. On Suzuki's 2010 models, factory customer cash up to $1,500 is being offered to buyers. Suzuki's 2010 models can be purchased with 1.9% financing for 60 months on every model except the new Kizashi, which has a 3.9% auto loan offer. Suzuki is also offering owner loyalty, military and graduate incentives as well in January.
Kia – Shoppers can take advantage of 0% interest car loans on the 2011 Sorento, 2010 Soul, 2010 Forte and Forte Koup in January. Cash back offers range from $1,000 to $3,000 for the 2009 Rio5, Rio, Spectra, Rondo, Amanti, Borrego and Sportage. The 2010 Optima has $1,000 cash back.
Mazda – Mazda is another foreign automaker that is really pushing lease incentives in January. Mazda's lease incentives focus on not having to pay anything at lease signing. The automaker is also offering to pay the first month's lease payment. Mazda also is offering car shoppers 0% interest auto loans for 36 months on the Mazda3, Mazda5, Mazda6, CX-7 and CX-9. If buyers chose an auto loan for the Mazda5 and Mazda6, they'll also receive $500 in customer cash.
Mitsubishi – All Mitsubishi models are being offered with no interest car loans for 36 months in January through Mitsubishi Motors Credit of America. Lease incentives are being offered on the 2010 Lancer, Lancer Sportback, Lancer Evolution and 2010 Outlander. You'll need anywhere from $0 to about $4,000 due at lease signing and the lease payments range from $179 to $359 a month. Mitsubishi is also offering military, customer loyalty and Sam's Club members incentives in January.
Subaru – Subaru is offering 2.9% financing on auto loans in January on all its models. If you prefer leasing, all Subaru models have a lease incentive in January as well. For 36 months, you can lease a Legacy for $209 a month with $1,909 due at signing. The rest of the lease specials are for 42 months and monthly payments range from $189 to $389.
*Some incentives listed are for the Southeast region. Check the automaker's Web site to search for incentives in your area, as they may be different depending on where you live.