GM Certified Offers Low Auto Loan Rate on G6 and Malibu
GM Certified Used Vehicles has introduced a special financing offer from GMAC Financial Services on select Pontiac G6 and Chevrolet Malibu models.
Qualifying buyers can receive 3.9 percent APR financing on car loans for up to 60 months on 2005 through 2010 model year GM Certified G6 and Malibu vehicles. The auto loan rate incentive started Thursday, April 8 and runs through June 1, AutoRemarketing reports.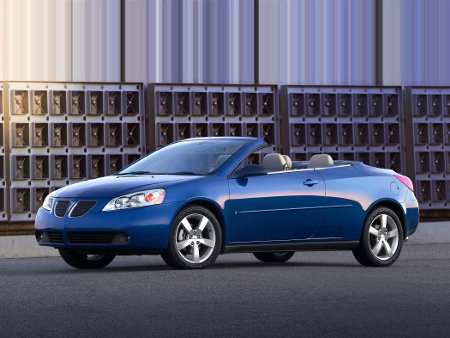 "As the spring season is coming into full swing, customers may be looking to trade in for a reliable and economical used vehicle," said Paul Pejza, manager of GM Certified Used Vehicles. "GM Certified Used Vehicles continue to serve as an excellent option for those seeking great value, the assurance of a manufacturer-backed warranty."
GM certified used vehicles also come with a 12-month/12,000-mile bumper-to-bumper warranty, 117-point inspection and 24-hour roadside assistance. GM Certified Used Vehicles says on its Web site that the length of the contract is limited to 60 months, or five years.
The average interest rate on used vehicles across all credit categories was 9.27 percent in the fourth quarter of 2009, according to Experian Automotive. So GM's offer of 3.9 percent can save buyers a good amount of money over the life of the auto loan.