Mercedes-Benz GLA Small Luxury SUV to Take On BMW X1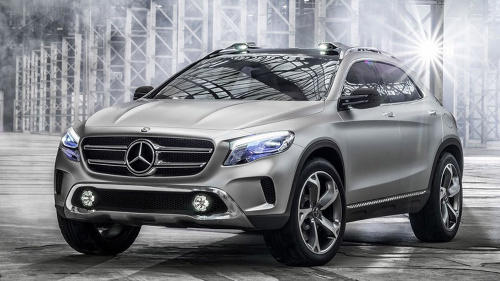 Mercedes-Benz has released pictures of the new GLA ahead of its official debut in Shanghai. The GLA will slot below the Mercedes GLK and will compete with the BMW X1 , and to a lesser extent the Mini Countryman as an entry level luxury SUV.
The GLA uses Mercedes' aggressive new design theme to create a soft-road SUV that looks like it should be bouncing around the moon in a sci-fi movie. The lower gravity on the moon might even let the GLA withstand the abuse of jumping craters to escape aliens.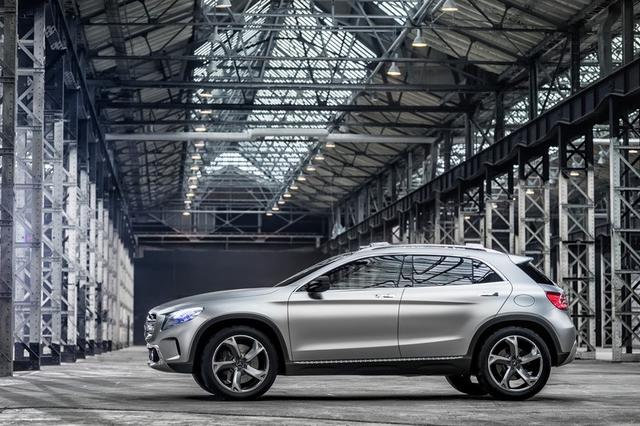 The Mini Countryman has been the closest thing to a luxury small SUV that buyers could get for a couple years now. With the success the Countryman has had, BMW decided to move into the entry level luxury SUV market for itself with the X1, and Mercedes is following with the GLA. The move makes sense, cars like the Acura ILX, Cadillac Escalade and every Lincoln currently on the market prove that some luxury cars are bought for the emblem on the hood, not any actual superiority to the competition. So if BMW and Mercedes can put out a small SUV and charge $10,000 more than the Mini, which itself is quite a bit more than the competition, people will buy it because it of the name.
Pricing for the Mercedes-Benz GLA has not been officially announced, but the Mercedes-Benz GLK starts at $34,000, and the BMW X1 starts at $30,800, so expect the Mercedes GLA to cost around $30,000. More details will follow at the official debut in Shanghai, according to The Truth About Cars.
What do you think? Would you pay $30,000 for a base Mercedes GLA SUV or would you rather spend that on a Toyota RAV4 or a Chevy Equinox with all the bells and whistles?
Images via The Truth About Cars.