Mercedes-Benz Features Array of Lease Deals in December
Mercedes-Benz is featuring 1.9 percent auto loan financing and discounted leases in December during its Winter Event. December's car loan and lease deals are very similar to last month, so if you waited to buy a new Mercedes, you can still get a good deal.
Mercedes-Benz is offering 1.9 percent financing up to 36 months on most of its 2011 vehicles this month. The 1.9 percent car loan rate is also available up to 66 months on the M-Class and CLS-Class.
Mercedes' 1.9 percent auto loan rate incentive is similar to rival BMW's December deal. But BMW has the better offer this month by offering 0.9 percent auto loan rates combined with a $1,500 or $2,500 holiday credit. Remember that both automakers' 36-month auto loan incentives will have high monthly payments because the loan lengths are short, even though the car loan rates are low.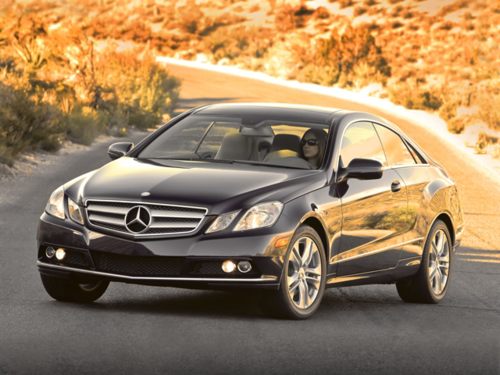 The 2011 Mercedes-Benz E350 Coupe can be leased for $669 a month in December.
Mercedes-Benz is also offering leases for 24, 27, 36 and 39 months on most 2011 models in December. Monthly lease payments range from $339 to $1,349, depending on the model. You'll need anywhere from $3,212 to $7,143 at lease signing.
Incentives listed are for the southeast region. They may differ depending on where you live. Check Mercedes-Benz' site to find the incentives in your area.