Mercedes-Benz Offers Variety of Leases in November
Mercedes-Benz continues to offer its 1.9 percent auto loan financing up to 36 months on most of its 2011 vehicles in November during its Winter Event. Mercedes-Benz's 1.9 percent car loan rate is available up to 66 months on the M-Class and CLS-Class.
Mercedes' 1.9 percent auto loan rate incentive is similar to rival BMW's November deal. But BMW has the better offer in November by offering 0.9 percent auto loan rates combined with a $1,500 or $2,500 holiday credit. Remember that both automakers' 36-month auto loan incentives will have high monthly payments because the loan lengths are short, even though the car loan rates are low.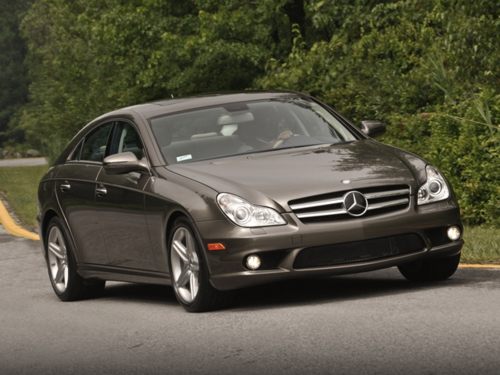 The 2011 CLS-Class has 1.9 percent auto loan financing for up to 66 months in November.
Mercedes-Benz is also offering leases for 24, 27, 36 and 39 months on most 2011 models in November. Monthly lease payments range from $339 to $1,349, depending on the model. You'll need anywhere from $3,212 to $7,143 at lease signing.
Mercedes-Benz's smart brand is offering a few 39-month lease incentives in November on its micro car, the fortwo. Smart is also offering 2.99 percent auto loan financing on all 2010 models. Cash back up to $1,000 is also available on select models.
Smart's 2010 pure coupe can be leased for $129 a month with $2,759 due at signing. The 2010 passion coupe is $149 a month with $2,759 at lease signing. For $209 a month, November shoppers can lease the 2010 passion cabriolet with $2,759 due at signing.
Incentives listed are for the southeast region. They may differ depending on where you live. Check Mercedes-Benz and smart's sites to find the incentives in your area.