Mitsubishi Pushes 0% Car Loans For All its Models in June
Every 2010 and 2011 Mitsubishi vehicle has a 0% auto loan incentive for 36, 48 or 60 months in June. The 2011 Eclipse Coupe is 0% for 48 months or buyers can choose a $1,000 factory rebate. The Eclipse Spyder, the convertible version, also has 0% financing for 48 months or a $1,000 rebate.
The 2010 Mitsubishi Lancer has 0% auto loan financing for 60 months plus a $500 factory rebate. The Lancer also has a $1,500 cash rebate in June. It can also be leased for $179 a month for 36 months with $2,728 due at signing. The 2010 Lancer Sportback has the same incentives as the regular Lancer, but the lease option is $219 a month for 36 months with $2,468 due at signing. Mitsubishi's 2010 Lancer Evolution has either a 0% for 36 months auto loan incentive or a $359 a month for 48 months lease incentive with $4,058 due at signing.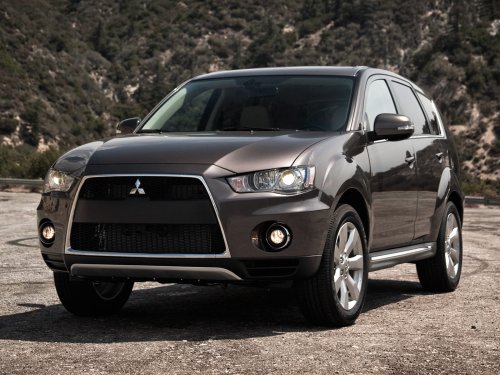 The Mitsubishi Outlander can be leased in June for $239 a month or purchased with a 0% auto loan.
The Mitsubishi Galant has 0% financing for 60 months or $3,500 in factory rebates. The Mitsubishi Outlander SUV's June incentives include a choice of $1,000 cash back, 0% financing for 36 months or a $239 a month lease for 48 months with $2,488 due at signing. The Endeavor has a choice of $3,500 in cash back or 0% auto loan financing for 48 months in June.
Mitsubishi is also offering military discounts and loyalty rebates for returning customers in June.