Nissan Now Sales Event Promotes Zero Percent Auto Loan Rates and Cash Back in March
In March, the Nissan Now Sales Event offers shoppers 0 percent auto loan financing, cash back and lease deals on most new Nissan vehicles.
Nissan's 0 percent auto loan rates are good in March on the Versa Sedan, Versa Hatchback, Cube, Sentra, Altima, Altima Coupe, Maxima, Rogue, Murano, Xterra, Pathfinder, Frontier and Titan. The auto loan rate deals are either 36 or 60 months long, depending on the vehicle. Higher interest rates are also available for longer car loan lengths.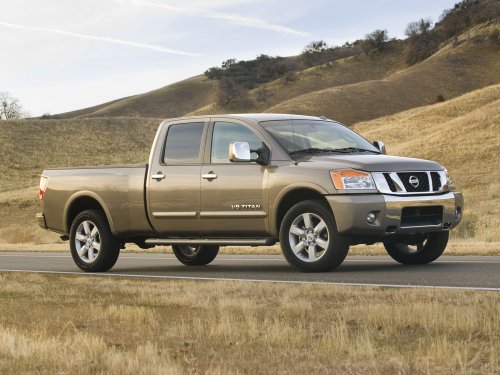 The 2011 Nissan Titan has $4,500 cash back or 0 percent auto loan financing for five years in March.
Nissan shoppers can also choose from cash back incentives instead of the 0 percent or low auto loan rates in March. Cash back ranges from $500 to $4,500 on select models. Nissan's cash back offer is only good when you buy a vehicle from what the dealer currently has in stock.
Nissan is featuring 39-month leases for every vehicle in its lineup except the 370Z Coupe, 370Z Roadster, GT-R, Quest, Juke and Frontier in March, with monthly payments ranging from $139 to $499. You'll need anywhere from $1,999 to $2,999 at lease signing.
Incentives listed are for the southeast region. They may differ depending on where you live. Check Nissan's site to find the incentives in your area.