Nissan Offers Low Interest Rates on Lengthy Auto Loans in August
Nissan's Bottom Line Model Year-End Sales Event is running through August, and shoppers can take advantage of interest-free auto loan financing and low lease rates on most models.
Nissan's 0 percent car loan rates are good in August on the Versa sedan, Versa hatchback, Cube, Sentra, Altima, Altima coupe, Maxima, Rogue, Murano, Xterra, Pathfinder, Frontier and Titan. The length of the interest-free auto loan depends on the model and ranges from 36 to 60 months.
Nissan is also offering cash back incentives instead of the 0 percent financing in August. Cash back ranges from $500 to $5,000 on select models. Cash back incentives are a good choice if you've secured your auto financing through your bank or credit union.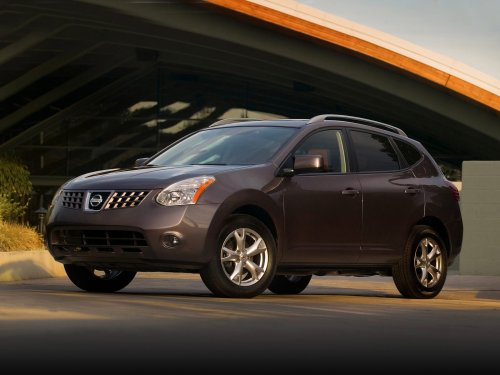 The Nissan Rogue has 0% auto loan financing for up to five years in August, or 1.9% for up to six years.
Nissan is offering 39-month leases for every vehicle except the 370Z Coupe and GT-R in August, with monthly payments ranging from $149 to $499. You'll need anywhere from $1,999 to $2,999 at lease signing.
Infiniti, Nissan's luxury brand, is offering low auto loan rate incentives in August during its Limited Engagement Summer Event. Shoppers can receive 0, 0.9, 1.9 or 2.9 percent financing on select models. The Infiniti G37 sedan, G37 coupe, G37 convertible, EX35, FX35 and FX50 all have 0 percent car loan rates for up to 36 months. Although it's interest-free financing, three years is a very short time to pay off an auto loan for a luxury vehicle, so the monthly payments will be quite high.
If you'd rather stretch out the auto loan up to five years to keep the payments more budget-friendly, the auto loan rates increase to 0.9, 1.9 or 2.9 percent, depending on the model.
If you prefer leasing, Infiniti is offering lease deals on every model in its lineup this month. Monthly lease payments range from $319 to $865. Leases are all 39 months long, except for the M37 and M56, which have 36-month leases. Lessees will need anywhere from $3,499 to $4,999 at lease signing.
Incentives listed are for the southeast region. They may differ depending on where you live. Check Nissan and Infiniti's sites to find the incentives in your area.