Scion Changes Credit Score Requirements For Lease Deals in February
In February, Scion still has its three-year lease deals on all three models. You used to only need a minimum credit score of 650 to lease any Scion vehicle, which is great for young shoppers who have little credit history, or shoppers who are trying to rebuild their credit.
But in February, Scion has changed its requirements. To lease the new 2011 Scion xB, you now need a credit score of 720. A credit score of 650 is still the minimum requirement to lease remaining 2010 tC and xD models.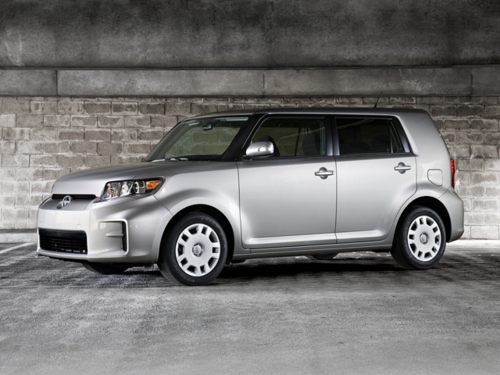 In February, the 2011 Scion xB (pictured above) is $199 a month with $849 due at signing. The 2010 Scion xD is $179 a month with $829 due at signing, while the 2010 tC is $205 a month with $855 at signing. Scion's lease deals are still great for shoppers with smaller budgets because not only are the monthly lease payments low, but the amount required at lease signing is very affordable compared to most leases, which require several thousand dollars at signing.
Scion's two-year service boost complimentary maintenance program comes standard on all new Scion vehicles. You'll get a coupon book for all scheduled maintenance, which includes things like oil changes and tire rotations, but doesn't cover things like brake pads and wiper blades.
Incentives listed are for the southeast region. They may differ depending on where you live. Check Scion's site to find the incentives in your area.