Subaru Features 1.9 Percent Auto Loan Rates on Entire 2011 Lineup in November
Subaru is keeping its auto loan rate incentive at 1.9 percent in November, which is good on all new 2011 models and the 2010 Forester. Subaru says on its site that the length of the auto loan is limited, and there is no down payment required to receive the 1.9 percent car loan rate.
Subaru also has auto lease incentives on all six of its models in November. The leases are either 36, 42 or 48 months long.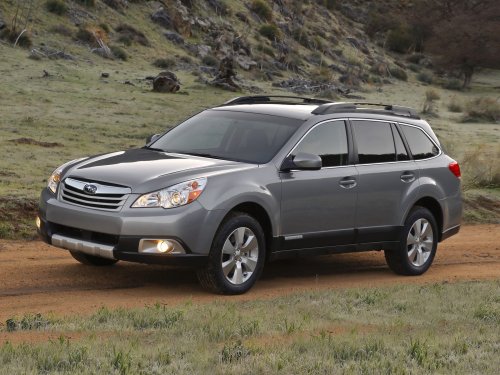 The 2011 Subaru Outback has 1.9 percent auto loan financing in November.
The 2011 Subaru Impreza can be leased for $179 a month for 42 months with $1,178 at signing. The 2011 Legacy, which was recently named the November car of the month by NADAguides, is $199 a month for 36 months with $1,498 due at signing.
The 2010 and 2011 Subaru Forester are both available for $229 a month for a 42-month lease. Both require $1,929 at lease signing, so it's your preference which model year to choose.
The 2011 Outback can be leased for $279 a month for 42 months with $1,979 at signing. The 2011 Impreza WRX is $299 a month for 48 months with $1,998 due at signing, which is $10 less a month than October's lease deal. Lessees can get a 2011 Tribeca for $389 a month for 42 months with $3,299 at signing.
In November, Subaru also has a college graduate program and auto loan rates as low as 2.99 percent on certified pre-owned 2005 to 2010 Subaru models.
Incentives listed are for the southeast region. They may differ depending on where you live. Check Subaru's site to find the incentives in your area.