Suzuki Extends 2.9 Percent Auto Loan Rates on All 2011 Models Through December
Suzuki is rolling over most of its November new car incentives to December, including 0 percent auto loans on 2010 models, as well as discounted auto leases and cash back.
Suzuki is offering 0 percent car loans on its entire 2010 lineup. For four years, the Kizashi and SX4 (all trim levels) are 0 percent, while the Grand Vitara and Equator Extended and Crew Cab are 0 percent for five years. Suzuki has 2.9 percent auto loan rates for 60 months on all its 2011 vehicles in December.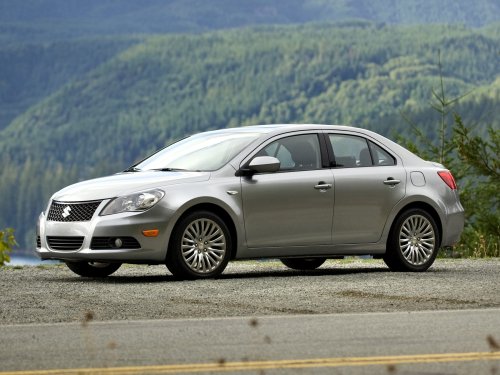 The 2011 Suzuki Kizashi has 2.9 percent financing for 60 months in December, while the 2010 version is 0 percent for 48 months.
Factory customer cash is available on all 2010 Suzuki vehicles in December, ranging from $1,000 to $2,000, depending on the model. The 2011 Grand Vitara has $750 in customer cash, while the 2011 Equator has $1,000. The 2011 SX4 Sedan and Sedan Sport both have $1,250 in factory customer cash this month.
Auto lease incentives are only available on new 2011 Suzuki vehicles in December. The Kizashi can be leased for $189 a month for 39 months with $2,491 due at signing. The SX4 Sedan is $149 a month for 36 months with $2,494 at signing, while the SX4 Crossover is $179 a month, also for 36 months, with $1,540 at signing. The Grand Vitara can be leased for $209 a month for 39 months with $2,615 due at signing.
Suzuki is also offering a $500 owner loyalty incentive on every 2010 and 2011 model ($1,000 on the 2010 Kizashi) in December. Military and college graduate incentives of $500 each are also available on all 2010 and 2010 Suzuki vehicles in December.
Incentives listed are for the southeast region. They may differ depending on where you live. Check Suzuki's site to find the incentives in your area.