Toyota Develops Rear Window Airbag
Toyota's new micro-car, the iQ, will have a rear airbag in addition to the usual front and side ones. The rear airbag will be similar to the side curtain airbags available on many new cars and will protect the necks and heads of passengers in the event of a crash.
Safety is a big concern in tiny cars like the iQ, where not much sheet metal separates the passengers and other vehicles. Toyota wants to improve its safety reputation and hopes this new airbag will convince some of the more hesitant buyers out there.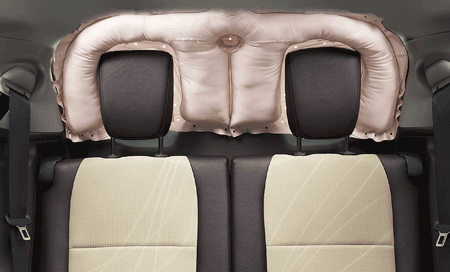 Toyota hopes to win-over the safety-minded buyers with its new rear window airbag.
Photo via Toyota.