Toyota Halts Sales of Eight Models in an Attempt to Restore its Reliable Reputation
If you were about to fill out the auto loan or lease application for a Toyota vehicle, you may be out of luck. Toyota announced Tuesday that its dealers will temporarily suspend sales of eight models involved in the Jan. 21 recall for a sticking accelerator pedal.
"Helping ensure the safety of our customers and restoring confidence in Toyota are very important to our company," Bob Carter, group vice president and Toyota division general manager, said in a statement. "This action is necessary until a remedy is finalized. We're making every effort to address this situation for our customers as quickly as possible."
The eight models that consumers can't purchase at the moment are:
2009-2010 Matrix
2009-2010 Corolla
Certain 2007-2010 Camry
2005-2010 Avalon
2009-2010 RAV4
2010 Highlander
2007-2010 Tundra
2008-2010 Sequoia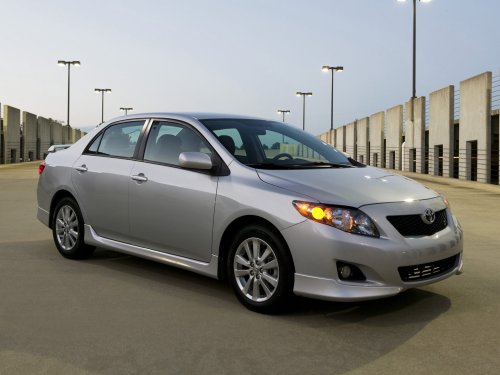 The 2009 and 2010 Corolla models are part of the recall and sales suspension to fix a sticking accelerator pedal.
Only the Toyota models listed are affected. No Lexus, Scion or other Toyota models are included. Camry hybrids aren't included. It's also important to note that the recall and sale suspension of these models is for the sticking accelerator pedal, which is separate from the recall of Toyota and Lexus models for floor mats that can get lodged under the pedal.
Toyota's sticking accelerator pedal recall affects about 2.3 million vehicles, and about 1.7 million Toyota vehicles are subject to both recalls. If you own any of the vehicles affected by either recall, contact your Toyota dealer for more information.
We'll have to wait and see how much this temporary halt in sales will affect Toyota's figures for the year. No matter how long Toyota chooses not to sell these vehicles, this is a huge deal.