Toyota Voluntarily Recalls 94,000 Sienna Minivans For Brake Problem
Toyota is recalling 94,000 vehicles for a brake light problem that could cause the brakes to have reduced effectiveness. The voluntary recall affects select 2011 Toyota Sienna vehicles produced before early November 2010.
Toyota says the recall will replace the brake light switch bracket. The automaker says that since the brake light switch bracket is so close to the parking brake pedal, when the parking brake is fully applied, the brake light switch bracket could be deformed by the driver's foot during parking brake operation.
If the bracket becomes deformed, the brake lights could remain on. In more severe cases, the brakes could become partially engaged due to contact from the bracket, resulting in brake drag with associated brake noise, brake vibration and/or illumination of the brake warning light. If the Sienna continues to be driven without this being fixed, braking effectiveness could be reduced.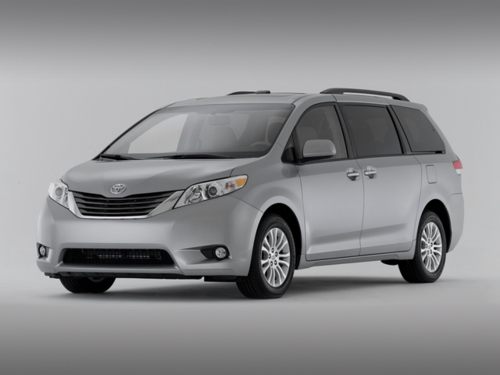 Toyota said it is not aware of any accidents or injuries related to this problem. Toyota dealers will replace the bracket assembly, which includes the brake light switch bracket, with a new one that has been redesigned to take into account the proximity of the component to the parking brake pedal.
Owners of affected vehicles will be notified in mid-January 2011 with instructions on what to do to minimize the problem. This information will also be on Toyota's website. Then in late February, owners will be contacted to bring their Sienna in for the repair, which is free for owners.
If the recall doesn't bother you, Toyota is offering a lease incentive on the 2011 Sienna LE for $299 a month for 39 months with $2,298 due at lease signing in December.
New Toyota vehicles also come with complimentary maintenance standard. Buyers will receive a coupon book for all scheduled maintenance for up to two years or 25,000 miles, whichever comes first. The free maintenance program excludes wear and tear items like brake pads and wiper blades.