Toyota to Export Tundra and Sequoia to Latin America and Middle East Markets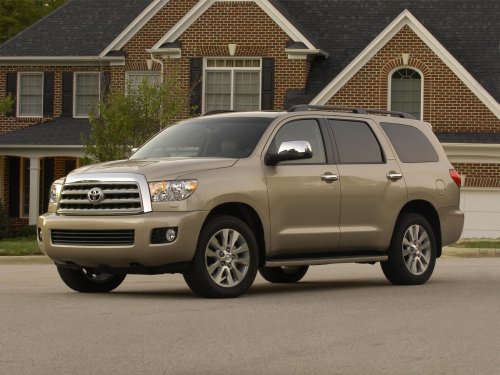 Toyota Motor Sales announced plans today to export North American-built Sequoia and Tundra vehicles to distributors in Latin America and the Middle East to fulfill consumer demand in global markets and keep North American inventory levels low amid a shift away from SUVs and trucks.
This is the first time the Sequoia (pictured above) and Tundra models are being exported from the U.S., with shipments beginning in December.
"Our broad lineup allows us to satisfy customer needs in North America and beyond," said TMS President Jim Lentz. "In the Middle East and Latin America, Sequoia and Tundra fit the bill and address customer demand for quality, high-utility vehicles.
The Sequoia is scheduled to go to various Middle East countries and the Tundra will go to Latin American markets, according to a press release from Toyota Motor Sales.
If Toyota can't sell those models here, it might as well try other areas of the world, where SUVs and trucks are quite popular right now.