Toyota's New Incentives Pique Shoppers' Interest
Toyota's March Sales Event, where buyers can get 0% car loans, low lease payments and complimentary maintenance, might be working. The national marketing campaign was launched to help boost sales after Toyota's February sales fell 10.6%, while its Lexus division was up 5.2%.
Toyota is currently battling to defend its vehicles' quality and safety, after more than eight million vehicles were recalled for unintended acceleration and braking problems.
Edmunds.com and kbb.com (Kelly Blue Book) both said they saw significant increases in Web site traffic among users expressing serious interest in Toyota vehicles since the new incentives were announced Tuesday, CNNMoney.com reports.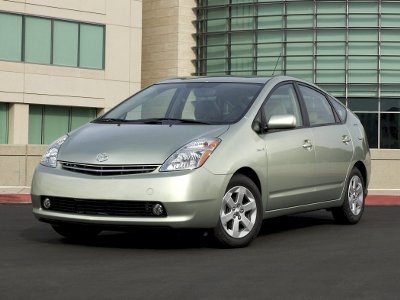 "Purchase intent" for Toyota vehicles climbed 40% to a 14-month high Tuesday, according to Edmunds.com. Kelly Blue Book said shopper activity for Toyota cars from Tuesday to Thursday grew 44% this week compared to the same period last week.
In March, Toyota is offering 0% auto loans up to 60 months on the 2010 Avalon, Camry, Corolla, Highlander, Matrix, RAV4, Tundra and Yaris. Toyota is also offering low monthly lease payments, like the 2010 Corolla, which can be leased for $179 a month and the 2010 Camry for $199 a month. Finally, shoppers who already own a Toyota, Lexus or Scion vehicle will receive a complimentary two-year premium maintenance program.
For buyers who aren't too concerned with the recall, now could be a great time to buy or lease a Toyota. Competing automakers are also offering 0% or low interest auto loans in March, along with special lease deals.