Volkswagen Features Zero Percent Auto Loans and Discounted Lease Deals in March
Volkswagen has interest-free financing on most 2010 models in March, as well as low auto loan rates on new 2011 and 2012 vehicles. Discounted leases are also available this month.
Volkswagen is offering 0 percent car loan rates for six years on the 2011 and 2010 Routan, 2010 New Beetle, 2010 New Beetle Convertible and 2010 Eos in March. For five years, the 2010 Jetta, Passat, CC, Golf, GTI, Jetta SportWagen, Passat Wagon, Tiguan, Touareg, 2011 CC and 2011 Eos are interest-free.
Low car loan rates of 1.9, 2.9 and 3.9 percent are available for five years on select 2011 and 2012 Volkswagen vehicles in March.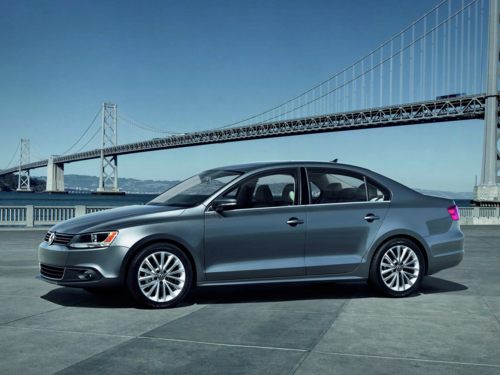 The 2011 VW Jetta can be leased for $179 a month in March.
Volkswagen is offering 11 auto lease incentives in March, which is one less than last month. VW's lease deals are all 36 months long, except the 2011 Jetta, which is 39 months long. Shoppers can lease the 2011 Jetta and Golf for less than $200 a month. In the $200 to $300 a month range, the 2011 CC, Tiguan, GTI, Jetta SportWagen, Routan and 2012 CC are available. The 2011 and 2012 Eos can be leased for more than $300 a month in March. The 2011 Touareg Sport VR6 is $519 a month. You'll need between $2,000 and $3,000 at lease signing, depending on the vehicle.
Auto loan rate incentives for certified pre-owned VWs are available in March. Buyers can take advantage of 1.99 percent financing for 48 months or 2.99 percent for 60 months through Volkswagen Credit.
Incentives listed are for the southeast region. They may differ depending on where you live. Check Volkswagen's site to find the incentives in your area.