Volkswagen Features Low Auto Loan Rates on New 2011 Models in October
Volkswagen's auto loan rate incentives on 2010 and new 2011 vehicles don't differ that much in October. Although most 2010 models have 0 percent financing, some 2011 models are available at 1.9 and 2.9 percent, which is a good deal on a new 2011 Volkswagen. Auto loan lengths are available for 36, 60 and 72 months, depending on the vehicle.
Volkswagen's best car loan rate deals are 72-month (six-year) auto loans at 0 percent, which are available on the 2010 Routan, New Beetle, Eos and New Beetle Convertible in October.
Volkswagen has increased its lease incentives from 13 in August to 20 in September to 21 this month. Leasing deals are increasing among many automotive brands as lenders are becoming comfortable again with this form of auto financing.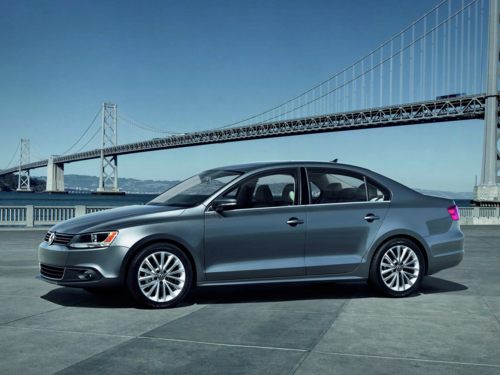 The new 2011 Volkswagen Jetta can be leased for only $179 a month in October.
All Volkswagen leases are 36 months long. Of the 21 lease deals, 14 are on 2010 Volkswagen models, and seven are on new 2011 vehicles. Monthly lease payments range from $179 to $499, which is better than September's starting payment of $199. Lessees will need anywhere from $1,999 to $2,999 at lease signing.
Volkswagen isn't offering any certified pre-owned auto loan rate incentives this month like it had in previous months, but TDI models are still eligible for up to $850 in federal income tax credits.
Incentives listed are for the southeast region. They may differ depending on where you live. Check Volkswagen's site to find the incentives in your area.