VW Beetle Dune Buggy Will Go On Sale In 2016
The VW Beetle Dune will go on sale in 2016. The lifted Beetle Dune, which clearly gets its inspiration from the baja bugs that have been surprisingly successful and capable offroad since the 1960s, has been officially approved for production. With a lifted body and wider track, the Beetle Dune looks ready to take the party offroad.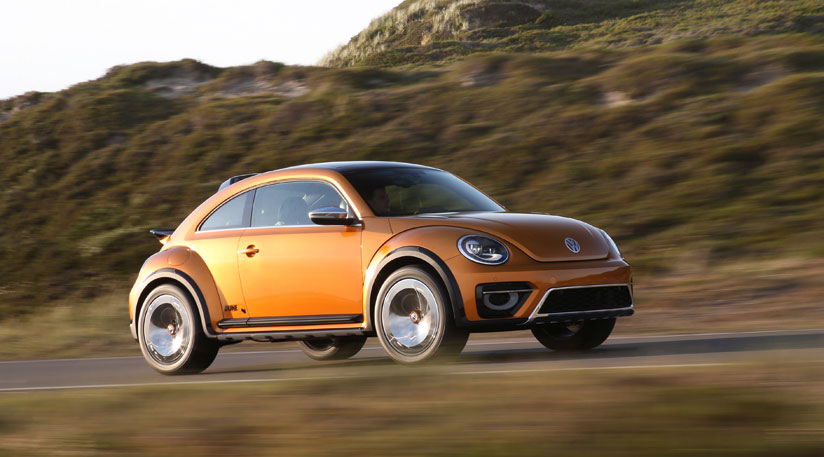 If you're like me and have RSS feeds set up for any time a Craigslist ad goes up with the words "Baja" "Buggy" or "Manx" in it, this is exciting news.
"The difference between the Dune and the base Beetle is almost exclusively visual" according to VW's Matthias Zauner, but it will have two inches of extra ground clearance and a one inch wider track. Considering that the original Baja Bugs were all aftermarket conversions, it's a great start, but a Tiguan with a Beetle body dropped on top might have been a better starting point if VW really wanted to build a unique car with the possibility of generating a cult following.
The 2016 Beetle Dune will cost €2800 more than standard Beetle in Europe, according to Car Magazine. That would convert to a $3,800 price premium in the United States. That would mean a starting price at around $25,000 for the Beetle Dune U.S. model.
Images via Car Magazine.