Ways to Improve Your Credit to Help Get an Auto Loan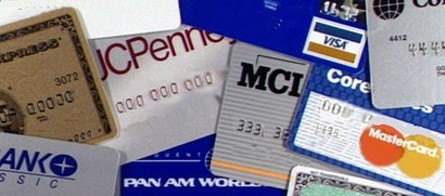 How do car shoppers give themselves the best possible chance to get approved for an auto loan? They have to go in with the best possible credit score they can.
Harriet Johnson Brackey
, personal finance columnist for the South Florida Sun-Sentinel, and
Gerri Detweiler
, credit advisor for credit.com, have several tips for consumers to help boost their credit scores in a short-term time frame, about three to six months, and also in a longer time frame, about a year.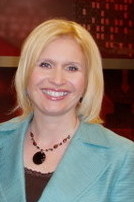 Gerri Detweiler's (pictured above) short-term tips:
·
Check your credit report and fix any mistakes. For example, other people's information showing up on your report. Or a loan that you paid off is showing as still having a balance.
·
Do not close old accounts. Typically, it hurts more than it helps it.
·
You could ask a family member to be on their credit card account as an authorized user. This is very controversial though.
·
Paying down your credit cards is the best thing to do.
Gerri Detweiler's long-term tips:
·
Your goal is to have current positive references paid on time over time on your credit report.
·
You don't have to carry debt, but you have to use credit. Use one credit card from time to time because no credit can also hurt your credit score.
·
If you are young, you should have at least one major credit card paid on time, ideally two credit cards.
·
You could also be an authorized user on your parents' credit card account.
·
Check your credit and try to stay on top of it the best you can.
Gerri Detweiler's tips on what not to do:
·
Don't spread out your car shopping over several months. Try to shop for a car in a short period of time, like in one weekend or week. Even though applying for an auto loan is counted as one inquiry, if you spread it out over several months, it can hurt your score.
·
Don't open a lot of new accounts before you go car shopping. One account opened every six months is a general guideline, but not a FICO rule.
·
Don't max-out your credit cards. Keep your revolving accounts (credit cards) under 10%. This means your balances should be 10% or less of your available credit.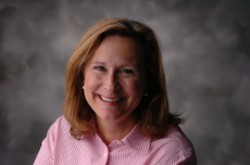 Harriet Johnson Brackey's (pictured above) short-term tips:
·
Pay down credit cards to at least 50% of your limit or less. This will bump up your score in the short-term.
·
Pare back credit card accounts to 2 or 3, instead of 5 with small balances.
Harriet Johnson Brackey's long-term tips:
·
Pay all your bills on time.
·
Stop opening new lines of credit.
·
Shop for your car in a week or two so it's apparent to the credit bureaus that you are shopping for an auto loan. It can negatively affect your score if you spread out auto loan applications over several months.
·
Hold onto a job as long as you can. Remain employed.
Harriet Johnson Brackey's tips on what not to do:
·
Don't open unnecessary lines of credit, such as those that you're offered at retail scores, especially over the holiday season. That'll raise your credit limit and lower how much you use your available credit. That could ding your score, along with an inquiry into your credit report from the card issuer.
·
Don't be late on other payments, like your electric and cable bill. I can't stress enough how important it is to pay all of your bills on time. If you don't pay your electric bill, your credit card companies can increase your rate because of the "universal default" rule. This allows any of your creditors to increase rates when you default on a different account, even if it's not a credit card.
Once you make these changes to improve your credit score, Detweiler says that it varies on how soon you can expect to see results in your FICO score.
"It could be tomorrow or 60 days," she says. "It depends on how fast they report it to the credit bureaus."
About Gerri Detweiler:
Helping consumers find reliable answers to their credit questions has been the theme of Gerri Detweiler's work for the past 20 years. As a consumer advocate, Gerri has been interviewed for more than 3,000 news interviews including The Today Show, Dateline NBC, The New York Times, USA Today and Reader's Digest. She is also an international speaker and has testified before Congress on consumer credit topics.
As an educator, Gerri has spoken to audiences across the country, and is the author of three books including The Ultimate Credit Handbook (Plume, 1993, revised 2003), which was featured in Money magazine as one of the five best new personal finance books of the year when released. She has co-authored two more books: Invest In Yourself: Six Secrets to a Rich Life (Wiley, October 1998), which was recommended in USA Today and Kiplinger's magazine; and Slash Your Debt: Save Money & Secure Your Future (Financial Literacy Center, 1999).
For nearly three years, she hosted an Internet financial radio show, and several hundred of her interviews are still available online for consumers to listen to online.
As Credit.com Credit Advisor, Gerri contributes content and answers consumer's credit questions on Credit.com and Creditbloggers.com. She is also available to comment on stories related to credit cards, debt, credit recovery and spending topics.
Gerri holds a B.A. in International Business/Political Affairs from Taylor University, and an M.A. in Adult Education/Psychology from Vermont College.
About Harriet Johnson Brackey:
Harriet Johnson Brackey, the personal finance columnist for the South Florida Sun-Sentinel, has been an award-winning business reporter for more than two and a half decades. Brackey has worked at Business Week magazine and at USA TODAY, where she was a founder and part of the original staff of the Money section at the country's first national newspaper.
After nearly 11 years there – spent covering the 1980s bull market, the insider trading scandals, the 1987 crash – Brackey left Washington, D.C., and came to The Miami Herald. She spent the next decade writing a column about personal finance that chronicled the stock market's Internet boom and bust, as well as the popular Money Makeover features.
Brackey also appears regularly as a commentator on The Nightly Business Report, which is broadcast nationally on more than 250 PBS television stations. She joined the Sun-Sentinel in August 2005.
Copyright 2008 AutoLoanDaily.com. All rights reserved. This material may not be published, rewritten or redistributed without permission.
Top photo via abcnews.com.