2010 Buick LaCrosse Isn't Just for the Elderly
Buick is desperate to throw off its stigma as a car company for the elderly. Septuagenarians (people in their 70s) aren't known for their wild spending habits. Buick showed the world that the 2010 LaCrosse isn't for old folks by unveiling the car at 12:01 a.m. this morning, long after the bed time of the average Buick buyer.
Buick isn't aiming for a young crowd with the 2010 LaCrosse, just a younger one. The next generation LaCrosse is designed to compete with the Toyota Avalon, Lexus ES and Chrysler 300 in the near-luxury market.
The 2010 Lacrosse is basically a Cadillac CTS for people who aren't concerned with letting the world know all about how high their income is. Both of the LaCrosse's available engines will be sourced from the CTS. The LaCrosse costs about $10,000 less than a CTS too. The 2010 LaCrosse will be available with either front or all-wheel drive.
The 2009 LaCrosse starts at about $25,000
. If the 2010 model's starting price is close to that number, it will be a great deal.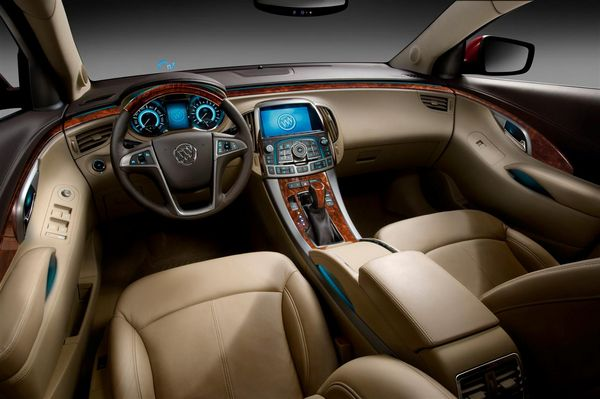 The interior is the star of a Buick. The 2010 LaCrosse will let you live in luxury without advertising it to the world.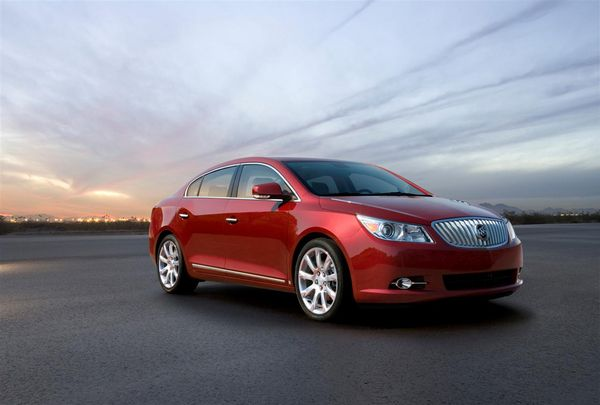 Buick's silly looking fender vents are finally gone. Instead, 2010 Lacrosse buyers will get much smaller hood vents.