2011 Jeep Grand Cherokee Named Four Wheeler of the Year
Four Wheeler magazine announced the winner of its Four Wheeler of the Year award today. The 2011 Jeep Grand Cherokee won the annual award, which is given by the editors of Four Wheeler magazine, an off-road enthusiast publication. The SUV was praised by the magazine for its horsepower, suspension and off-road capabilities.
"The Grand Cherokee continues Jeep's tradition of building four-wheel drives that excel in harsh backcountry traditions," said Four Wheeler Editor Douglas McColloch. "It's the most street-tuned, pavement-friendly version of this vehicle ever built overall. It's a highly deserving 'Four Wheeler of the Year' winner for 2011."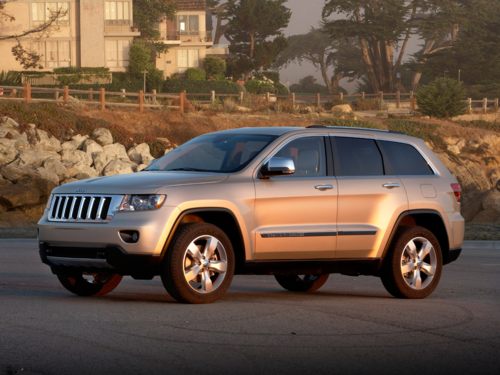 To be considered for the award, Four Wheeler magazine looked at vehicles that were entirely new or had substantial mechanical revisions from a previous model year. Testing was conducted over more than 1,000 miles on a variety of terrain, including pavement, gravel, dirt, sand, rocks and mud, at elevations ranging from sea level to more than 9,000 feet.
"The Four Wheeler award competition is a thorough, demanding test of a vehicle's performance and capability," said Mike Manley, president and CEO – Jeep Brand, Chrysler Group LLC. "This recognition reinforces the fact that the new-generation Grand Cherokee boasts a combination that no one can match: a new level of legendary, best-in-class capability, along with a premium on-road driving experience and a host of new innovative features."
The Grand Cherokee can be leased in December for $399 a month for 36 months with $2,499 due at signing. It is also available with a 1.9 percent auto loan incentive up to 36 months ranging up to 5.9 percent for up to 72 months.