2013 Acura RDX Price Starts at $34,320
The Acura RDX will be completely redesigned for 2013. When the 2013 Acura RDX goes on sale it will have a starting price of $34,320. The RDX will have new styling as well as a new engine for the 2013 model year, which goes on sale this spring.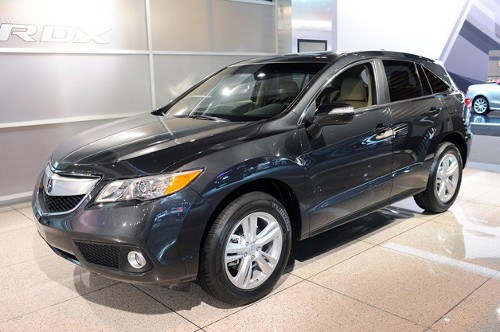 Acura is getting rid of the 240-horsepower turbocharged four-cylinder engine that was available in the RDX up until 2012, opting for a more traditional for this size SUV V6 engine. The 3.5-liter V6 for the 2013 Acura RDX will make 273-hp and will get 4-mpg more on the highway. Fuel mileage is rated at 20-mpg city and 28-mpg highway with front wheel drive or 19-mpg city, 27-mpg highway with the $1,400 optional all-wheel drive system.
Pricing ranges from the base $34,320 up to $39,420 for an all-wheel drive model with the tech package. The technology package on the 2013 RDX will include Acuralink satellite communication dual zone climate control, a premium sound system, a power liftage and a navigation system with voice recognition, a 60-gig hard drive and real time weather and traffic updates, according to Autoblog.