2013 Hyundai Veloster Turbo Price Starts at $21,500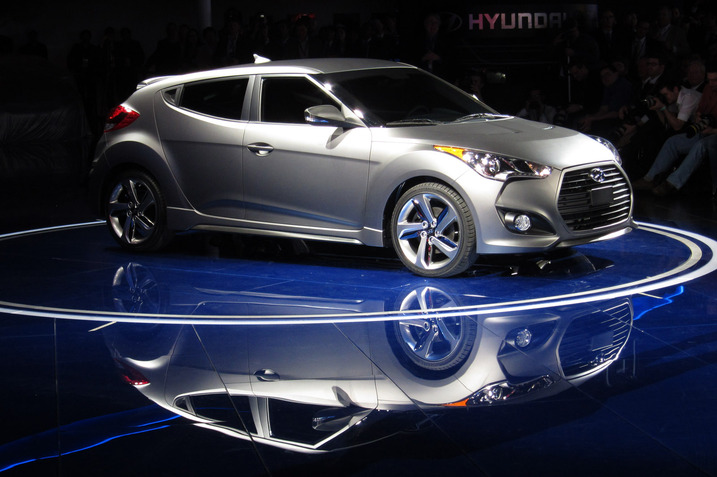 Details on the 2013 Hyundai Veloster Turbo have finally been announced, unofficially. According to Hyundai officials, the sporty version of the hatchback Veloster will have 201-horsepower and start at $21,500.
The 2013 Hyundai Veloster Turbo will be powered by a 1.6-liter direct injected turbocharged four cylinder engine with 201-hp and 195 lb-ft of torque. Impressive numbers for a car that will weigh between 2,800 and 3,005 lbs. Power will get to the wheels either through a six-speed manual transmission or a six-speed automatic. Apparently the dual clutch automatic gearbox found in the base Veloster is not up to the task of handling the Turbo's power, so a traditional automatic had to be used. The brakes on the 2013 Veloster turbo will be 11.8 inches large up front and 10.3 inches in the rear. The Veloster Turbo will ride on 18 inch wheels with 215 series tires.
The Veloster Turbo will have enough power to completely embarrass the Honda CR-Z, which is a closely matched competitor for the naturally aspirated Veloster. Hopefully the addition of the Turbo to the Veloster line will spur Honda to add a real performance version of the CR-Z, maybe with the Civic Si's 201-hp engine.
Source: Inside Line
Image via Inside Line.