Would You Buy a Mini Cooper Delivery Van for Your Business?
Mini is showing off its newest concept and unlike the coupe and convertible we last saw that threw out a little bit of the Mini's functionality for a lot of style, this new car is all business. The Mini Cooper Clubvan delivery van is a Mini Cooper Clubman with the rear seats taken out and a flat loading floor put in.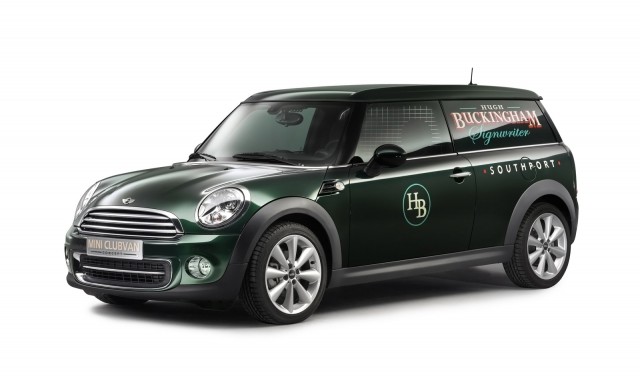 The new Mini Cooper Clubvan would, in theory, compete with the Ford Transit work van, which has replaced the much larger but also much thirstier E Series commercial vans. The Mini won't be able to store as much as the Transit, but for businesses where appearance matters, it might be a hit. The Mini Clubvan would join the Chrysler PT Cruiser and Chevrolet HHR in the list of retro-themed wagons that have offered a commercial alternative. Unlike the PT Cruiser and the HHR (and the Ford Transit while we're at it) the Mini Clubvan keeps the Clubman's glass rear window instead of a painted panel, so anyone walking by can see what you're carrying.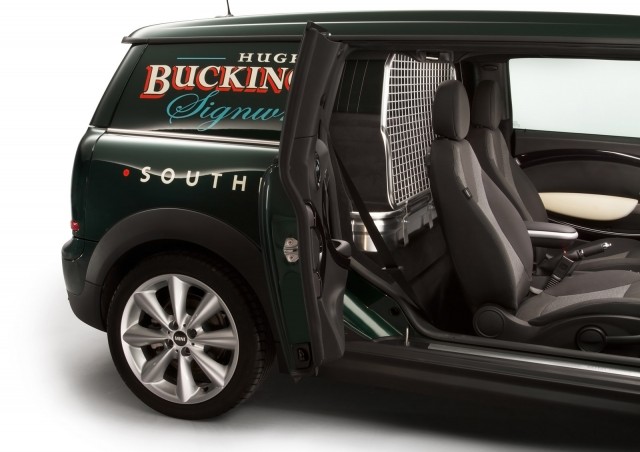 The Mini Cooper Clubvan concept uses a flat loading floor to optimize interior space and beat the standard Clubman's 32.8 cubic feet of cargo space. The Clubvan also gets built in tie downs and a metal grate to keep cargo secure and any unsecured cargo from entering the front seat. The Clubvan will keep the Cooper Clubman's two rear clamshell doors, which would make for access, even if it is awkward, to the cargo area from the sides of the car.
So what do you think? Could the Mini Cooper Clubvan work? Would you use it for your business? Or is it just a pointless design exercise?