2013 Lexus RX Revealed, F-Sport Model Announces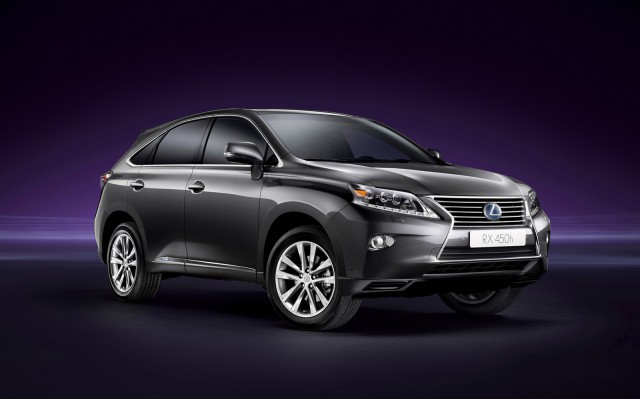 The 2013 Lexus RX 350 and RX 450h (shown above) have been revealed. The new 2013 Lexus RX Series will also be the first to get the Lexus performance F-Sport treatment, available on the RX 450-h F-Sport, which is also the first Hybrid to wear Lexus' sportiest badge.
Lexus is giving the 2013 RX 350 and RX 450h a new front grill, bumper and headlights for next year, updating the look . The steering wheel has also been redesigned, and Lexus says that the new tiller will be more comfortable and relaxing.
The standard RX 350 will still use a 270-hp V6 engine with a six speed automatic transmission. The RX 450h will use the same engine mated to a hybrid electric drive system, capable of 32-mpg city and 28-mpg highway with front-wheel drive. The RX 450h F-Sport will come with a unique front bumper, headlights and tail lights and 19-inch chrome wheels, according to Motor Authority.