2013 Mazda CX-5 Named Top Safety Pick by IIHS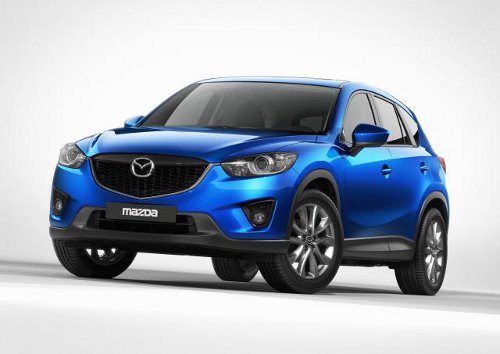 The 2013 Mazda CX-5, the crossover officially endorsed by the Lorax, has received a more important, but not as cute, honor. The CX-5 was named a Top Safety Pick by the IIHS for the 2013 model year. The IIHS honor doesn't necessarily mean the CX-5 is the safest crossover available this year, the Top Safety Pick designation is given to all vehicles that score a "Good" rating in the frontal offset, side impact, rear crash protection and roof strength tests.
Mazda will use the smaller, sportier CX-5 to replace the CX-7. No official comment has been given on whether the lack of Seus character endorsements caused the CX-7's cancellation.
The 2013 Mazda CX-5 is powered by a 155-hp four-cylinder engine, and surprisingly for a crossover, can be selected with a six-speed manual transmission (on front-wheel drive Sport models only) or an automatic (on Touring and Grand Touring models, front or all-wheel drive). Despite its SUV looks, the CX-5 manages a 26-mpg city, 35-mpg highway fuel economy rating.
Source: Left Lane News