2014 Chevy Camaro Z/28 Will Get 500 HP 427 Engine and 300 LB Weight Loss
The 2014 Chevy Camaro Z/28 has been revealed at the New York Auto Show. Built as a street legal track racer, the Z/28 offers the most performance bang for the buck in the Camaro lineup. That performance value comes at a cost. The car is stripped down without even a radio, but Z/28 buyers won't want to listen to anything besides the engine screaming and the tires squealing.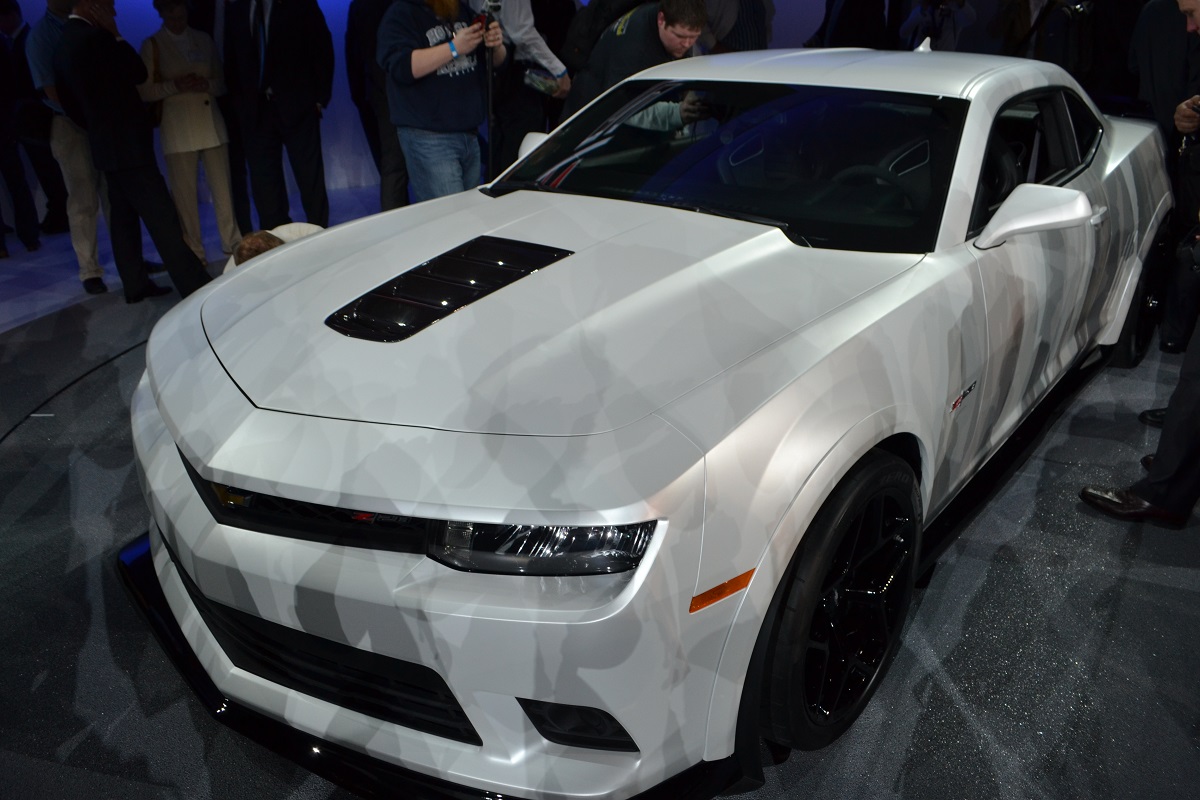 The 2014 Camaro Z/28 will be powered by the Corvette Z06's LS7 engine that makes 500-horsepower, considerably more than the 444-HP Mustang Boss 302 that it will compete with.
Chevy managed to cut 300 pounds out of the 2014 Z/28, thanks to removing everything possible: Sound deadening, radio, speakers (all except the seatbelt chime, so it turns out that even if you buy a race car, it will still harass you for not buckling up), trunk carpet and even air conditioning have all been removed. For customers that can't live without air conditioning, you can still get it as an option.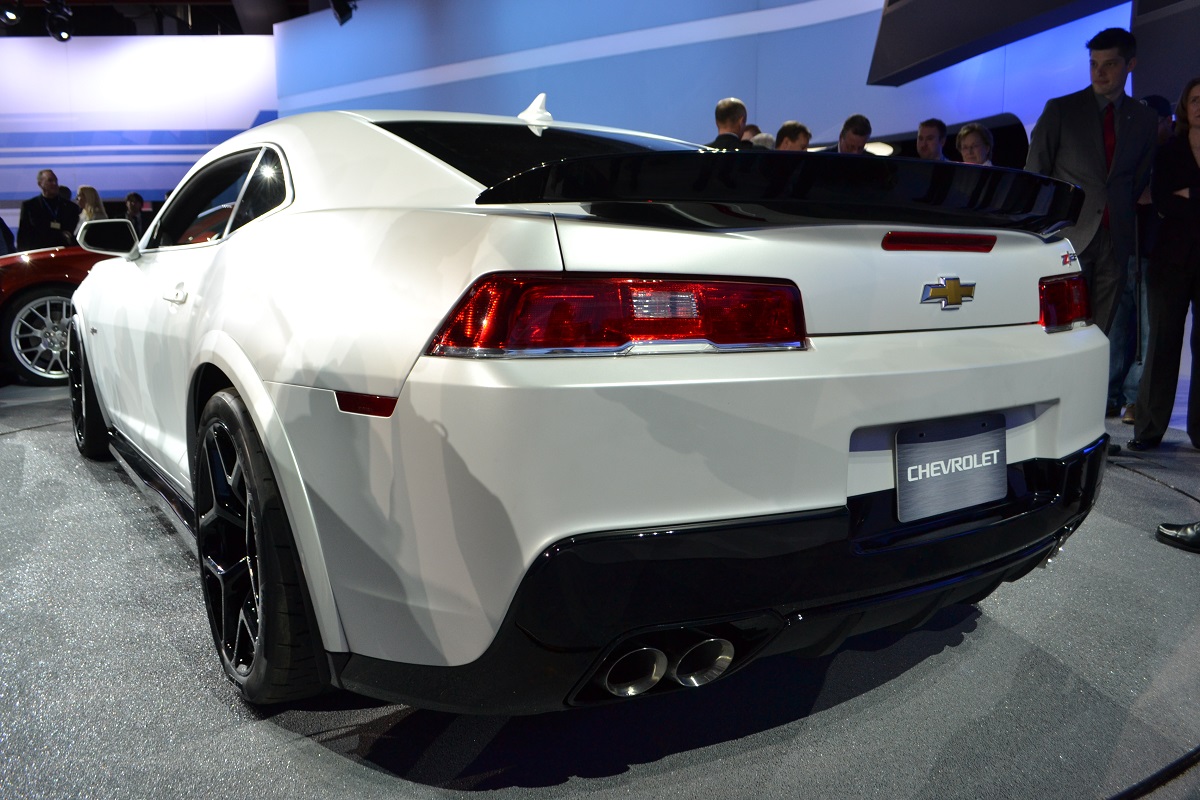 Chevrolet has not announced pricing on the 2014 Camaro Z/28. LSXTV expects the Z/28 cost to fit between the Camaro SS and the ZL1, somewhere in the $45,000 to $50,000 range. The 2012 Mustang Boss 302 starts at $42,200, so expect Chevy to aim close to that in order to be competitive.
Outside, the Camaro Z/28 on display in New York has a matte white paint job, a narrow front fascia The tail lights, which remind me of a Honda Prelude, are completely new and are the largest departure from the current styling.
Images via LSXTV.