The Jersey Shore's Situation Has a Surprisingly Tasteful Ferrari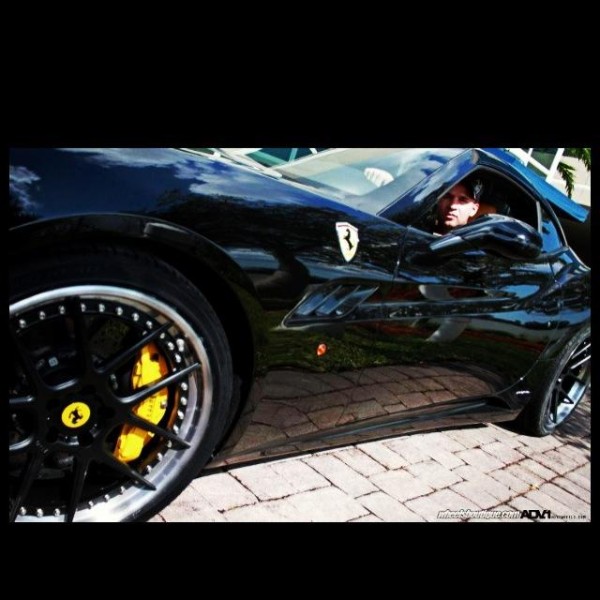 The Situation, star of MTV's The Jersey Shore, has a surprisingly tasteful Ferrari. I say surprisingly because the entire show was built around the gaudy and excessive style of the people in the house. Snooki's Cadillac Escalade proved that she wasn't hamming it up for the cameras at all. Pauly D has a bright yellow convertible Lamborghini, which certainly stands out.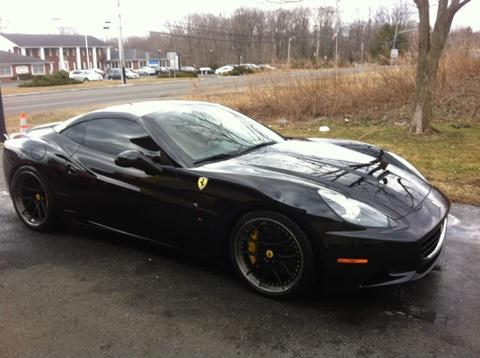 Now that I see that the situation spends his actual money on a black-on-black Ferrari California, instead of one painted like the Italian flag or in cheetah print, I'm wondering if his on-screen persona might have been a bit of an act. The Situation's Ferrari has 21-inch ADV.1 wheels, painted gloss black.
Of course, it's still a Ferrari, so even the most tasteful one is still ostentatious, so The Situation could be just as silly as we were all lead to believe.
The Ferrari California starts at about $200,000, so even with the Jersey Shore off the air, The Situation won't be starving. The California is powered by a 4.3-liter V8 engine, mounted in front of the driver unlike most Ferraris, that makes 454-horspower.
Images via Celebrity Cars Blog.